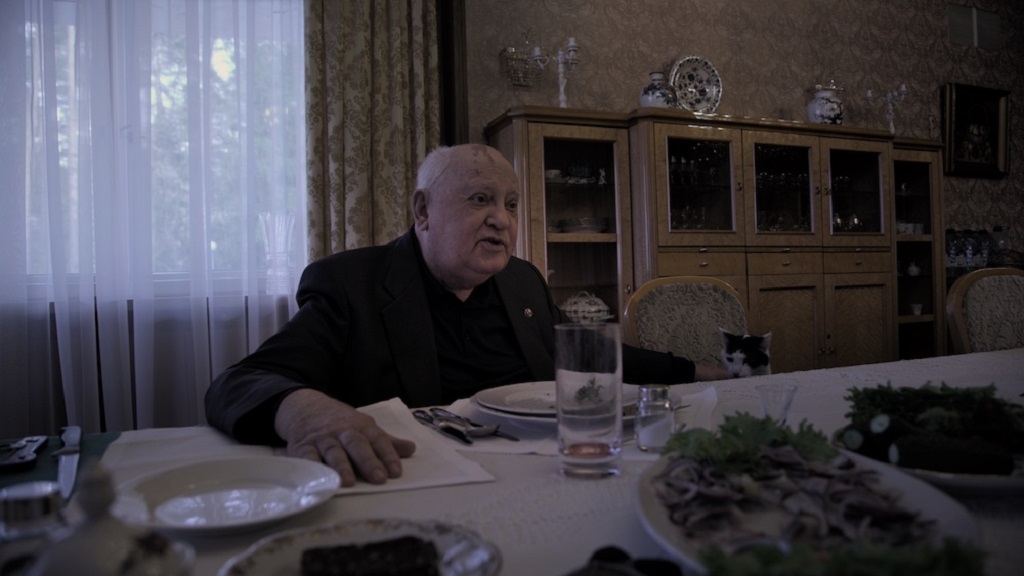 Screening of Russian documentary "Gorbachev.Heaven"
27 July - 02 August

6 : 30 PM
On July 27, there will be a screening of the documentary Gorbachev.Heaven as a part of the festival HORIZON: Documentaries from Latvia, Ukraine and Russia by a streaming service Klassiki. Director Vitaliy Mansky presents Mikhail Gorbachev — the 90-year-old former leader of the Soviet Union, who currently lives in a modest house outside Moscow, where he has ample time to reflect on the achievements and struggles of his political life.
He was the architect of Glasnost and Perestroika — policies that gave the citizens of the Soviet Union a chance to be free. But at the same time, under his rule, the Chernobyl nuclear facility exploded, and its destruction was concealed. Soviet tanks menaced and killed peaceful demonstrators. History will judge Gorbachev, but Gorbachev presents his own, final testimony.
The screening will be followed by a recorded Q&A session with director Vitaly Mansky. You can watch the film in the cinema on July 27 and online until August 2.
For more information and tickets click on "buy ticket".
×
SUBSCRIBE
Receive our digest once a week with quality Russian events and articles
SUBSCRIBE
Receive our digest once a week with quality Russian events and articles