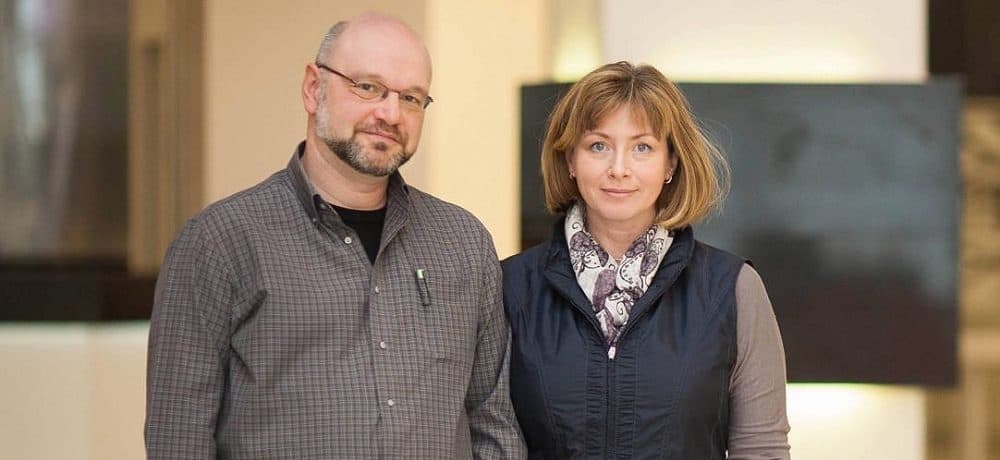 Workshop: Translating into Russian with Alexandra Borisenko & Victor Sonkin
Sun, 13 October
11 : 00 AM
Pushkin House invites to join the workshop with Victor Sonkin & Alexandra Borisenko. In 4 hours session, you will have a look at the methods of different translators, and try your hand at a few short texts.
Victor Sonkin is a scholar, translator, and writer. For several years, he worked as a Serbian-English translator at the International Tribunal for the Former Yugoslavia in The Hague. As a literary translator, he has worked on works of Patricia Duncker, Dan Rhodes, Nassim N. Taleb, Julian Barnes.
Alexandra Borisenko, associate Professor at the Department of Discourse and Communication Studies, Faculty of Philology, Moscow State University, graduated from Moscow State University in 1992. Her PhD thesis (2000) focused on the Soviet translation school. Since 1997, she has been teaching jointly with Dr. Victor Sonkin a workshop on literary translation in the Department of Philology at MSU.
The workshop has published several books translated by her students, including two major anthologies of British and American crime fiction (2009, 2011). She teaches courses on translation studies, children's literature, crime fiction, cultural studies. Borisenko has published numerous critical and theoretical works on literary history and literary translation. Apart from her educational work, she is a literary translator, technical translator and conference interpreter, member of The Literary Translators' Guild.
×
SUBSCRIBE
Receive our digest once a week with quality Russian events and articles
SUBSCRIBE
Receive our digest once a week with quality Russian events and articles