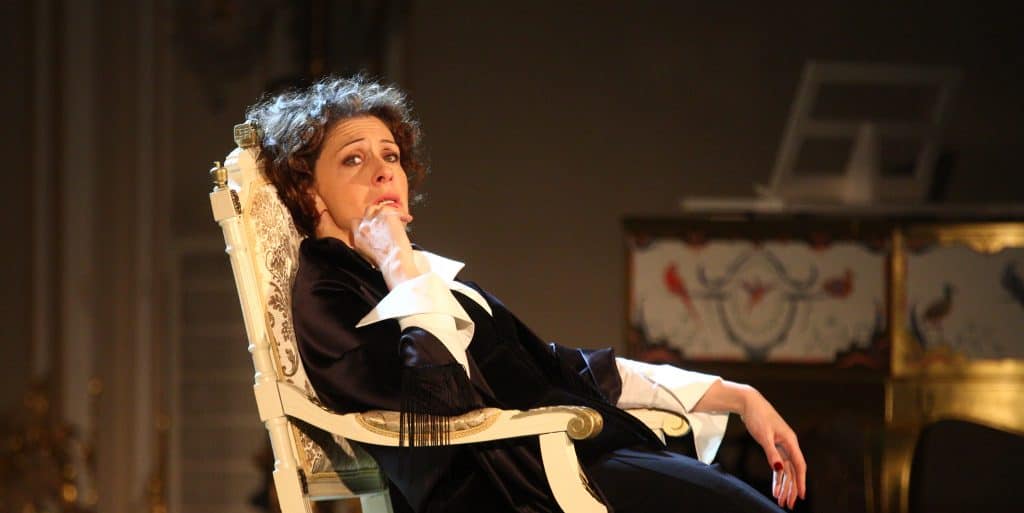 Interview: Russian theatre star Ksenia Rappoport
Will perform soon in London in "Uncle Vanya" and "Unknown friend"
Ksenia Rappoport is one of the leading Russian film and theatre actresses. However, she's well known outside Russia as well. Particularly, in Italy, where she starred in Giuseppe Tornatore's "The Unknown woman", in "The Man Who Loves" alongside Monica Belucci and in "The Double Hour", for which she won Volpi Cup for Best Actress at the 66th Venice Film Festival. In St. Petersburg she is one of the leading actresses at one of the most respected Russian theatres, Maly Drama Theatre. This May they're bringing two of their plays to London, both directed by legendary Lev Dodin, 'Life and Fate' and 'Uncle Vanya'. We've had a privilege of speaking with Rappoport, who's playing Elena in "Uncle Vanya", and here are some excerpts from the interview.
On Chekhov
Chekhov is a bottomless material where you can endlessly be discovering new subtleties and nuances. It sounds different at different times, ages. You keep changing, the world around you is changing, the situation in the country, too. And it all echoes there. Therefore, it is not boring to do this play even for 15 years in a row.
On cultural differences
People in different countries sometimes have very different reactions to the same lines, they read completely different meanings into them. I remember there was a very funny moment once. At the beginning of "Uncle Vanya" the nanny offers Astrov  vodka, to which he replies: "No. I do not drink vodka every day. " In Russia, there was no reaction to this remark whatsoever. In London people laugh, for them it's a joke. While for us it's an absolutely ordinary statement. The harsh truth of life. "Cherry Orchard", for example, is perceived in Paris in a very special way. So deeply, with such pain. Amazing. Apparently, it's close to them, they feel this tragedy, hear both sides of it. And in America it is completely different. For them the sale and destruction of the garden is a fair business decision. And all the wining about it is bullshit. While Parisians really feel for the garden.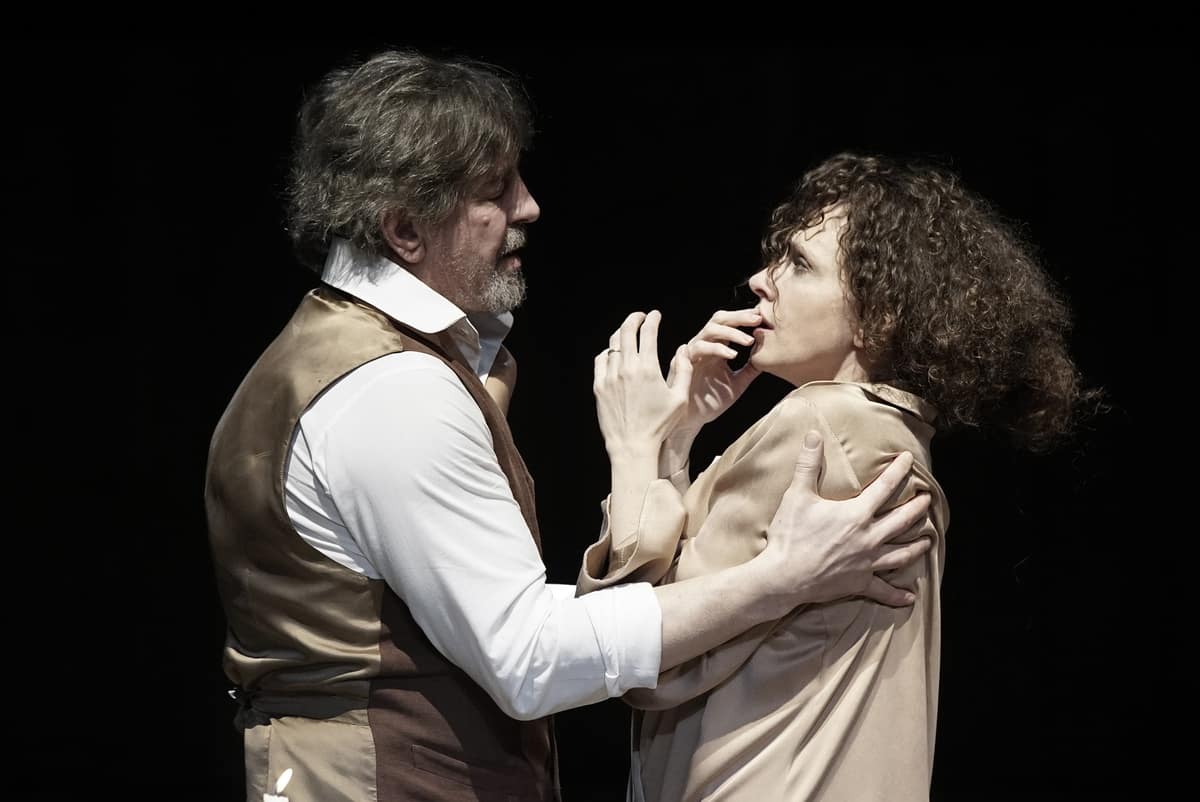 On how she got into Italian cinema
It happened by accident, unexpectedly. Director Giuseppe Tornatore was looking for the main character for his film "The Unknown Woman". She was supposed to be non-Italian. He was looking for a long time in different countries. When at some point he found me. I didn't know that this story will continue, I did not expect it then. Besides, I couldn't speak Italian and wasn't prepared for anything like this at all. I was sure that we were talking for the first and the last time. And I wanted to speak with this genius directly, looking into his eyes – with the interpreter you always get this feeling of talking through the glass wall. So I pretended I did know Italian – said I didn't need an interpreter. Called my friend who knew Italian, asked her for a few lines. And managed to get away with those.
On the creative process 
Comfort in a creative situation sometimes implies conflict. Conflict can lead to comfort, because this is where, in the dialogue, some things are often born. And the opposite, when everyone is completely calm on set, relaxed, and every take is a miracle, this could be a more uncomfortable situation. Of course, it's not a 100% rule, but it happens. The main thing to me is the common understanding of what we all are doing and why.
On her perfect day
I think I would spend it with my kids. We would be slowly waking up, then making breakfast together. Having breakfast, chatting and laughing. Then we would go for a walk. Would be amazing if it was in London for example, with all its gorgeous parks. Still keep remembering them.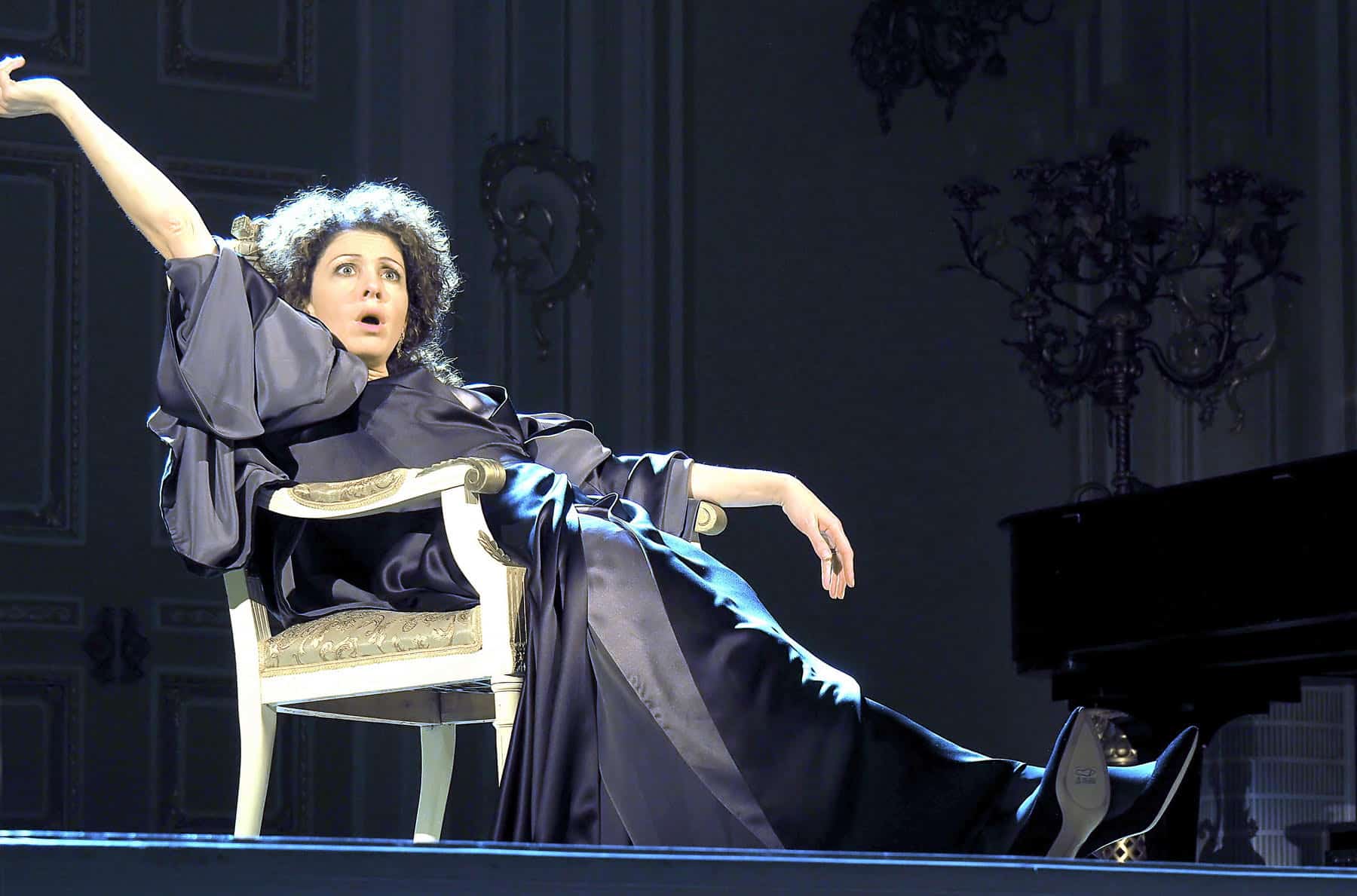 Olga Pavlova
Invalid slider ID or alias.
Array ( [related_params] => Array ( [query_params] => Array ( [post_type] => post [posts_per_page] => 5 [post__not_in] => Array ( [0] => 15836 ) [tax_query] => Array ( [0] => Array ( [taxonomy] => category [field] => id [terms] => Array ( [0] => ) ) ) ) [title] => Related Articles ) )
×
SUBSCRIBE
Receive our digest once a week with quality Russian events and articles
SUBSCRIBE
Receive our digest once a week with quality Russian events and articles