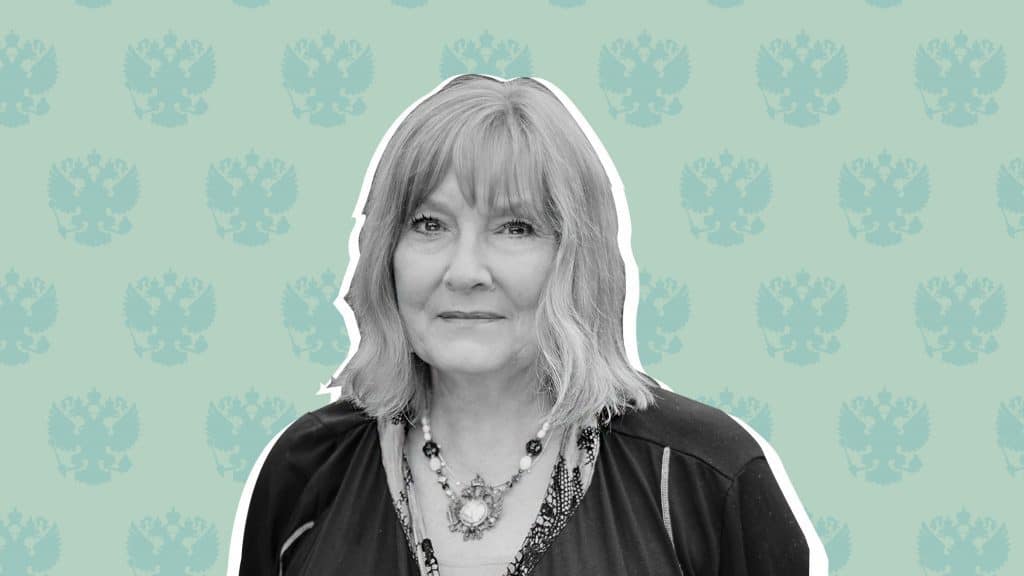 Interview: Helen Rappаport tells about the Romanovs
100 years since the murder of the last Russian tsar's family is an important date both for Russia and Britain. We asked why is this?
This fall will see a lot of events dedicated to the centennial of this important historical milestone. For example, exhibition in The Science Museum (we covered it here), as well as a number of talks and screenings (read about them in our Talks/Cinema section). Just before one of these events in Pushkin House, RussianEvents.London met with Helen Rappoport, author of several well-known books about Russia and the Romanovs.
Helen Rappaport is a historian, author of books on revolutionary Russia, three of which are on the Romanov family. Her latest one, «The Race to Save the Romanovs», researches all the possibilities and failed attempts to save the Romanovs, in a way rehabilitating King George V who's been the only one to blame so far for not saving his cousin's family. It was published In June, right before the 100 anniversary of the murder of the Russian royal family. We spoke with Helen about the significance of this date, her love for Russia and ideas for future books.
Overwhelmed by Russian literature
– How did it happen that you got interested in Russia and Russian culture?
– It's something that I got involved in in my early teens. I don't know if there was some kind of spiritual or emotional trigger, but something about Russian literature, Russian music, Russian art just captured my imagination and since then I've always had a great love and admiration for Russian culture. I guess what really started it was when I first read Chekhov's short stories at the age of 15. And I just fell in love with them. And then I started reading other Russian authors. I remember being completely overwhelmed by 'Dr. Zhivago'. I was lucky, I was at a girls' grammar school at the time and when I heard there was a chance to learn Russian I jumped at it, because I so wanted to learn the language. Russia, Russians, Russian culture – they have all been a big part of my life ever since.
– Why did you pick this particular period of Russian history you're specializing at – late XIX – early XX century and the Romanovs?
– Well, it's funny. I had this great passion, as I said, for XIX century Russian history. But I have never been interested in Romanov history, in royalty, or in monarchy. I felt it was all a bit sentimental and chintzy and rather romanticized. So, it didn't appeal to me until the agent I was with about 10 years ago said to me: "Why don't you do something on the Romanovs? It's a big subject, why don't you have a look at it?" This was at a time when I was looking for a new subject to write about. I was rather negative at first when he suggested it. But then I started to think about how to approach the story and very quickly had this idea which I then used for my first book. It was to concentrate on the last two weeks before the Romanov family was killed in Ekaterinburg. And that was the first of what's become three books. Once I'd written Ekaterinburg, something about the girls got into my head and I felt I really wanted to tell their story, which I did in Four Sisters. Since then I have also written a book on Petrograd during the revolution and a book on Lenin in exile. But there was still something niggling in the back of my mind, and it was this question: why had no one been able to save the Romanovs? I felt that it was something I had to explore. This is my final book on Romanovs, I'm not going to do another book on the Imperial family. I think I've said all I wanted to say now.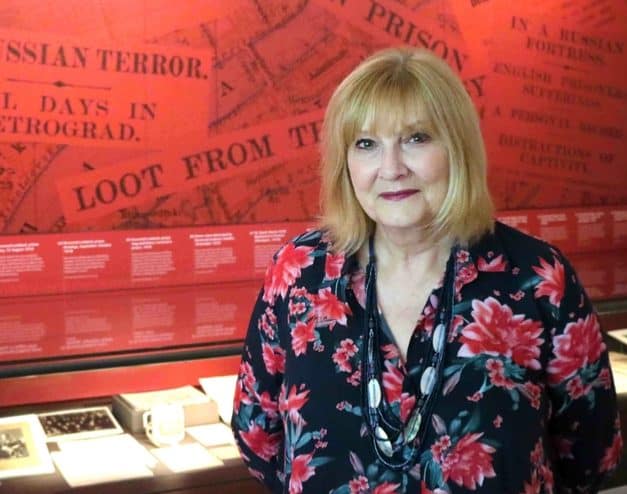 – What are your plans now, going back to Victorians?
– the Victorians are my other great love and I have one possible Victorian book idea I might do. On the other hand, I know my American publisher might want something Russian again. But I don't want to write a book just for the sake of it. I have to find the right subject, the right idea. I'm going to look at a particular period in early Russian history and see whether or not it appeals to me. I'm not sure, but I won't ever leave the Russians altogether, they're too much in my heart and in my head. So, it's just a matter, honestly, of finding the right subject.
– Do you already know which particular period it could be?
– Yes, I'm interested in the earlier XIX century period. The end of Alexander I's reign, after the great success of 1812. From then to perhaps some of the reign of Nicholas I, or maybe up to the Crimean War. I want to look at Anglo-Russian relations in this period. It won't be specifically about the tsars, it would be something about Russia in social and cultural terms during that period. Perhaps something along the lines of how I captured (I hope, I captured) Petrograd in 1917. I'm just exploring lots of ideas at the moment. Because with any book I write I need to feel completely consumed by the idea to want to write it.
Invalid slider ID or alias.
Also, I have created a powerpoint lecture about Queen Victoria's changing attitude to Russia and had been thinking about expanding it into a book. It covers the whole period from the visit of tsarevich Alexander in 1839 and how he and Queen Victoria had a brief passion for each other (when Nicholas I found out about it he immediately ordered Alexander home) right through the story of Prince Alfred and his marriage to Grand Duchess Maria Alexandrovna, and the way in which she refused to adapt to the English way of life. And how Victoria was anxious about her two granddaughters, Ella and Alix, both marrying into the Russian Royal family. You know, the queen blew hot and cold with Russia and I find that relationship very interesting.  That is something I would like to write about but I'm not sure if that would be enough for a whole book.
Personal opinion
– What are you thoughts on the 100th anniversary of the Romanovs' murder?
– Well, I have to say, first of all, I'm very disappointed it did not get the coverage it deserved in the West. Unfortunately, it wasn't newsworthy enough compared to the Trump-Putin summit. There were a few things in the press about the actual 100th anniversary. But if that summit hadn't happened in Helsinki a couple of days before, the media might have given the coverage to those extraordinary events in Ekaterinburg, that enormous gathering and the amazing all-night vigil. I don't know the final numbers but I've heard it was between 100 and 200 thousand pilgrims there. I watched that live on Soyuz TV and it was marvellous, I was so glad I was able to see it. It was a very important moment for many, many Russians, the Russian Orthodox faithful, who were seeking some kind of moment of peace, reconciliation, coming together. But of course, they were not only failed by the fact that the Western media didn't cover it. The Russian people were failed by the Russian Orthodox Church not coming out and finally sanctioning the remains. They're digging their heels in, they're dragging their feet. I think it's pretty poor of them not to have finally said: "Yes, it is them we agree, we concur with all the DNA tests". Because we know that they know it's them. There was also independent DNA evidence that showed quite clearly and confirmed what we know and which I wrote about in an article for Time Magazine. I think it's entirely political. The Church wants to have control over any final pronouncement; it is insisting on having absolutely the last word. And it's a shame. It would have been good to have an anniversary ceremony and the Church confirming it was all them and giving the Russian people this moment of closure.
– There has been another collapse of Anglo-Russian relations lately, after the infamous Skripal case in particular. Have any of those events influenced you in any way? Have you experienced any difficulties with your work?
– No, because I finished my book long before the Skripal business happened. And I've been closely working with Russians for the last year or more, involved with the media team for Russia Today in Moscow who created the twitter projects – Russia 1917 and Romanovs 100. It certainly hasn't affected my attitude to Russia and the Russians and the fact that I love the country and its people and its culture. Nothing will change that. I will never cease to want to learn more about Russia. I'm very sad about what's happened, but there's a big distinction between the Russian people and the Russian government. Whatever the Russian government does, I'm not casting any opinion on that, but the Russian people themselves are courageous, long-suffering and heroic people who have suffered so much over the centuries, and I will always love and admire them. If you look at the history of our two countries, well Queen Victoria blew hot and cold about Russia all the time. First we are friends and allies in defeating Napoleon at the end of the Napoleonic wars. Then the relationship gets difficult with Nicholas I. Then there's the Crimean War and a huge set-back in Anglo-Russian relations after that. Then things begin to recover, then there are the Afghan wars… and in the twentieth century the Cold War, and so on. What I mean is, it goes back and forth, back and forth. It's a constantly changing relationship. But I hope we will always ultimately be on the same side. I pray that we will.
Olga Pavlova
Order your copy of the book «The Race to Save the Romanovs» here 
Remember to visit Pushkin House on September 18th to hear Helen talking about the secret plans to rescue Russia's Imperial Family. More information and tickets here

Array ( [related_params] => Array ( [query_params] => Array ( [post_type] => post [posts_per_page] => 5 [post__not_in] => Array ( [0] => 19815 ) [tax_query] => Array ( [0] => Array ( [taxonomy] => category [field] => id [terms] => Array ( [0] => ) ) ) ) [title] => Related Articles ) )
×
SUBSCRIBE
Receive our digest once a week with quality Russian events and articles
SUBSCRIBE
Receive our digest once a week with quality Russian events and articles