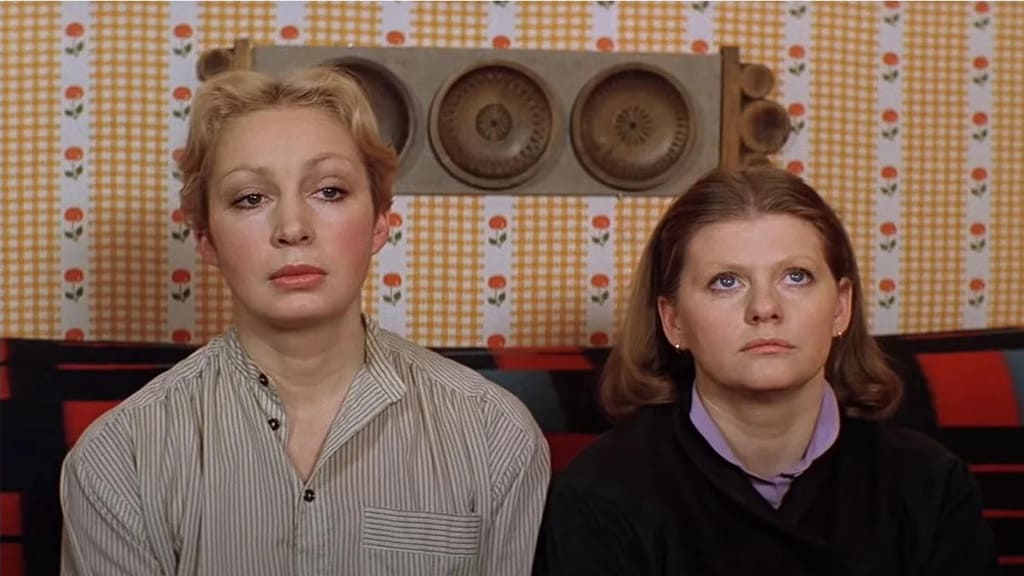 Pick of the week: popular romantic Soviet films
The cinema of Russia, Caucasus and Central Asia is incredibly rich and deserving of world-wide attention, however, it is not very easy to access those films with English subtitles or translations. We are happy to announce that since last week the classics of Soviet cinema have been available online in excellent quality with professional English subtitles, all thanks to the new streaming platform Klassiki. Afisha.London magazine has selected several romantic films by celebrated Soviet directors, which are part of the "golden classics" and are available on Klassiki, — they will definitely brighten your lockdown evenings and delight those unfamiliar with Russian cinema.
The Most Charming and Attractive | Самая обаятельная и привлекательная
Gerald Bezhanov, 1985
One of the most popular Soviet romantic comedies, The Most Charming and Attractive, is currently featured in the "Pick of the Week" section. This is probably not without reason, since this weekend people around the world will be celebrating Valentine's Day! This film became an instant hit in the USSR — it has everything one needs to be successful: an excellent cast, lots of humour and forever relevant problems.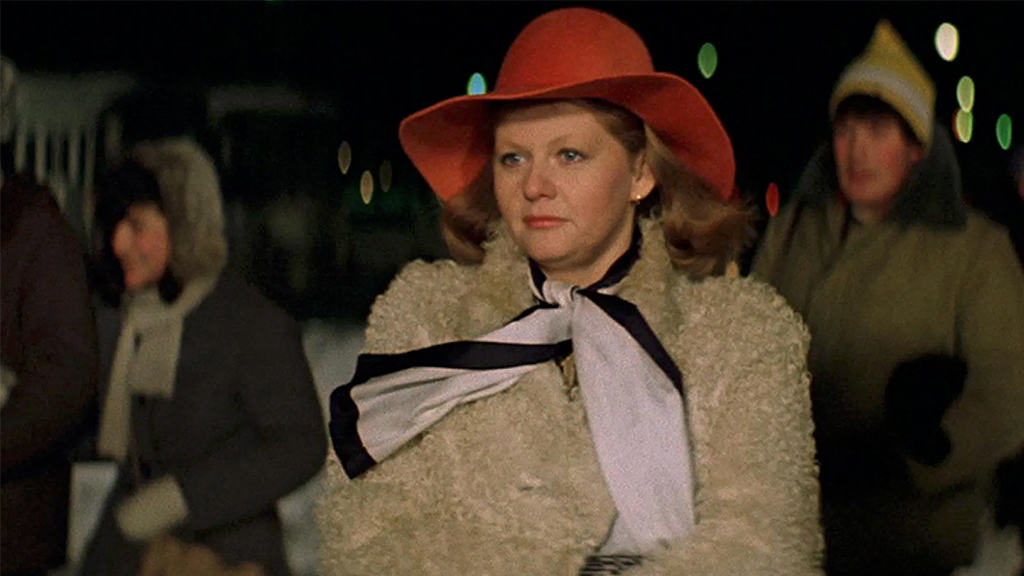 There are actually quite a few curious stories that happened during pre-production and filming of The Most Charming and Attractive. For instance, Gerald Bezhanov only envision one actress in the title role — Irina Muravyova, who did not want to star in a simple comedy after working with such art film directors as Tarkovsky. However, Bezhanov still managed to persuade Muravyova to play Nadia Klyueva, the main character, though for quite some time the actress spoke of this film as an unfortunate part of her career, later finally accepting it.
The plot of the comedy revolves around Nadia Klyueva, an employee of a Soviet Research Institute, who does not enjoy the attention of men. Following the tropes characteristic of the genre, Nadia meets a "fairy godmother" — her classmate Susanna (Tatyana Vasileva), who is a sociologist and decides to use science in order to teach her friend how to attract the opposite sex. As a result, Nadia updates her wardrobe, follows Susanna's advice, piques the interest of her colleagues and often finds herself in funny situations. In the end, however, The Most Charming and Attractive reminds us that we often do not notice what we already have.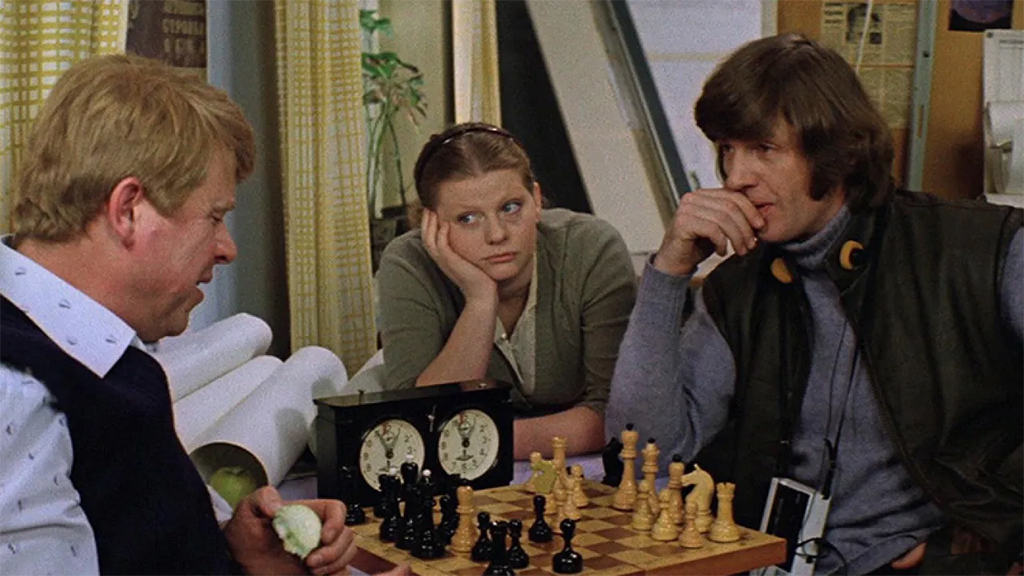 Despite the fact that the film was made in 1985, shortly before perestroika, it remains relevant to this day. In the film Nadia was pressured by the fact that in the USSR it was not customary to be unmarried at the age of 30, nowadays, however, women often come up with such restrictions themselves and follow the lead of principles imposed by archaic societal norms. Nevertheless, The Most Charming and Attractive is, first of all, just a funny comedy. Furthermore, this film will be especially interesting to those, who want to know more about the way of life in the USSR, for it depicts such an interesting cultural phenomenon as fartsovka — illegal distribution of foreign goods.
---
Getting to Know the Big, Wide World | Познавая белый свет
Kira Muratova, 1978
Some critics put Kira Muratova on a par with European auteurs. Her films are always incredibly honest: she depicts people and their feelings without embellishment, without a touch of cinematic gloss. Muratova's films tell the stories of ordinary Soviet people and immerse viewers in the realities of everyday life. Getting to Know the Big, Wide World is the only work by Muratova, which was filmed at the "Lenfilm" studio in Saint Petersburg. Although this is a romantic film, it is "weighed down" by a certain hyper-realism, and this, perhaps, is what equates her works to European auteur cinema. The plot revolves around a love triangle between two men and one woman — two of them find love in the end, but it is not so easy for the one left out to come to terms with his fate.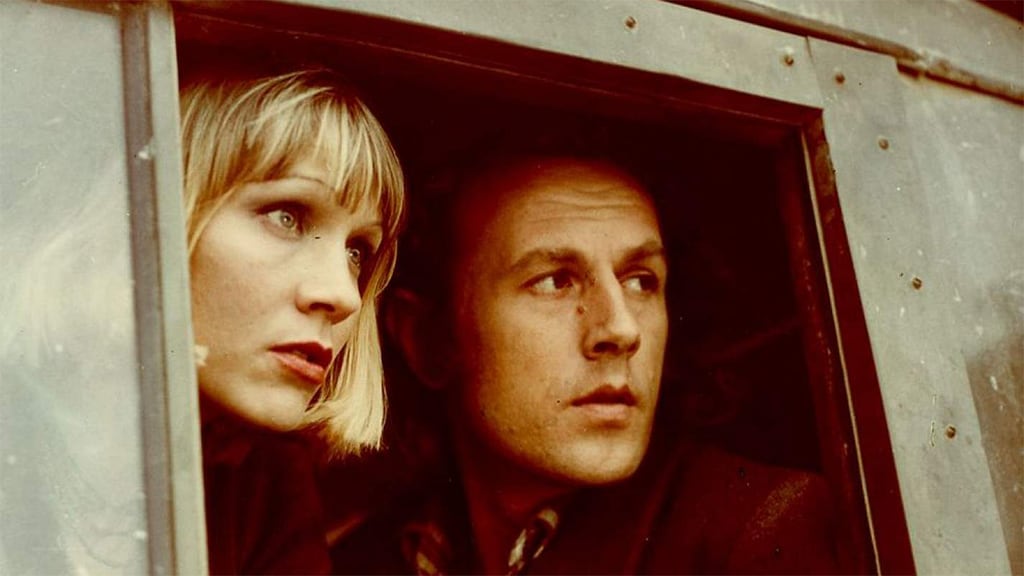 ---
Three Poplars in Plyushchikha | Три тополя на Плющихе
Tatyana Lioznova, 1968
This film by another outstanding Soviet female director Tatyana Lioznova, just like Getting to Know the Big, Wide World, does not quite fit the description of a characteristic romantic film. Three Poplars in Plyushchikha is one of Lioznova's most iconic works, along with the famous television series Seventeen Moments of Spring. The main character Nurya (Tatiana Doronina) comes to Moscow for one day to sell some goods at the market and also to visit her husband's sister, who lives near a café called "Three Poplars" in Plyushchikha. In the capital, she gets into a taxi and starts a conversation with the driver (Oleg Yefremov), which makes her rethink her life. They agree to meet in the evening, but fail to so; however after this hour-long taxi ride, Nurya begins to look at her life in a completely different way.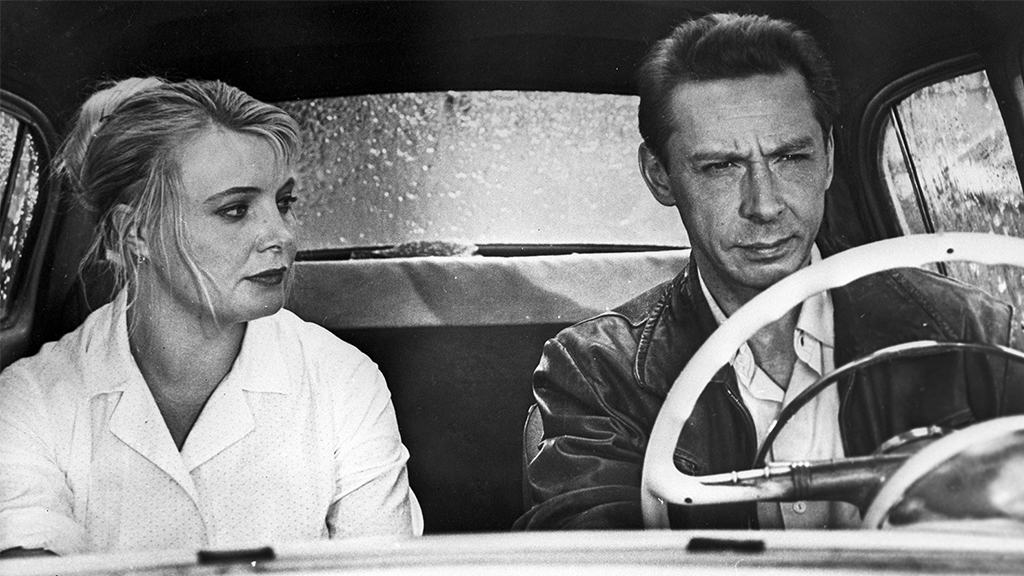 ---
The Lady with the Lapdog | Дама с собачкой
Iosif Kheifits, 1960
This film is based on the story of the same name by Anton Pavlovich Chekhov, which tells a somewhat tragic love story. Dmitri Gurov is on holiday in Yalta — he is in an unhappy marriage, so every now and then he has affairs on the side. Once, while strolling along the embankment, he meets a lady with a dog, who turns out to be Anna Sergeevna, a married woman who does not love her husband. A complex relationship begins between Gurov and Anna Sergeevna, which later grows into love. The Lady with the Lapdog is a wonderful adaptation of the Russian classic, which remains interesting and relevant at all times.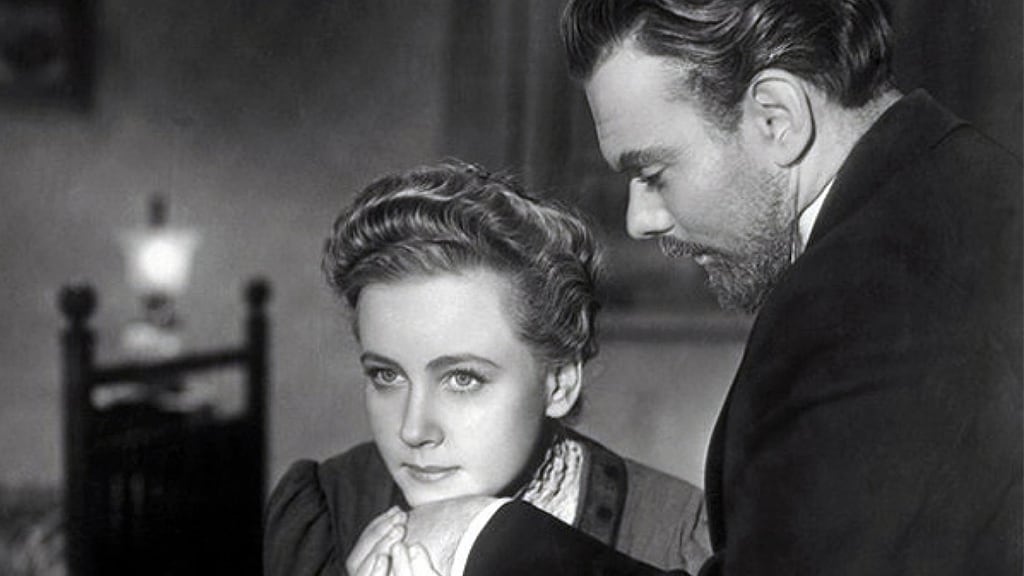 ---
Klassiki is a truly unique project — this service does not only provide films in excellent quality with professional English subtitles, but also surrounds them with curated content. Each film is accompanied by a description prepared by the Klassiki team, as well as by critical articles, behind-the-scenes photography, interviews and much more. Also, the platform enters into contracts with film studios and directors, therefore, supporting the region's cinema at a time when illegal free consumption has become extremely popular.
The cinema of Russia, the Caucasus and Central Asia is a very rich cultural layer, which is often not available abroad. One of the main obstacles in getting to know the region's cinematography is the language barrier. The Klassiki team has provided each title with high-quality English subtitles, so that many different audiences can now enjoy these wonderful films.
Until April 4, Klassiki is completely free, but if you register as a "founding member" on klassiki.online by April 4, you will receive a 50% discount on your subscription.
Cover image: a still from "The Most Charming and Attractive"
---
Read more:
Justine Waddell on launching Klassiki: a streaming platform for Russian cinema
Swan Lake: Unusual Interpretations of the Timeless Classic
Array ( [related_params] => Array ( [query_params] => Array ( [post_type] => post [posts_per_page] => 5 [post__not_in] => Array ( [0] => 70628 ) [tax_query] => Array ( [0] => Array ( [taxonomy] => category [field] => id [terms] => Array ( [0] => ) ) ) ) [title] => Related Articles ) )
×
SUBSCRIBE
Receive our digest once a week with quality Russian events and articles
SUBSCRIBE
Receive our digest once a week with quality Russian events and articles