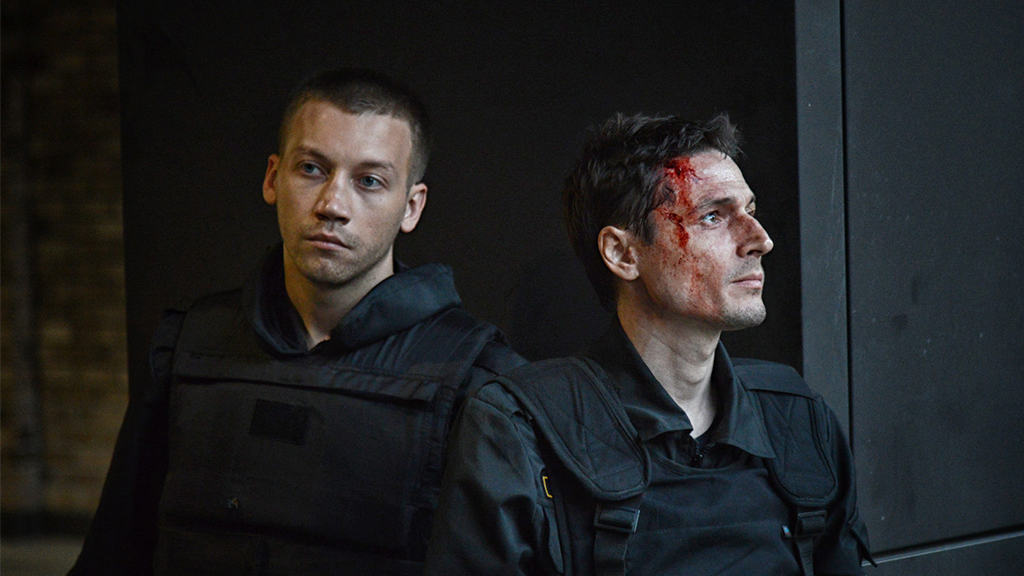 Pick of the week: Aleksandr Lungin's "Great Poetry"
18 February, 2021
Russian cinema does not only consist of Soviet classics, but also of noteworthy films by modern directors that paint a compelling picture of the current Russian realities. One such film is Great Poetry by Aleksandr Lungin, which was released in 2019 and was a roaring success at a famous Russian film festival Kinotavr. Thanks to the new British streaming platform Klassiki, this film is now available to a wider audience — this week Lungin's work is featured in their Pick of the Week section. Afisha.London magazine explains why this film is worth watching and tells about Aleksandr Lungin's intriguing professional background.
A film dynasty
The surname Lungin is familiar to almost every Russian because it occupies an important position in the history of both Soviet and Russian cinema. The reason is that it belongs to an entire 'film dynasty', from which Aleksandr Lungin comes. Aleksandr's father, Pavel Lungin, is an outstanding Soviet and Russian director, screenwriter and producer, laureate of the Cannes Film Festival and a People's Artist of the Russian Federation; his uncle, Evgeny Lungin, is also a director and screenwriter. Pavel and Evgeny's father, Semyon Lungin, is an Honoured Artist of the RSFSR, a playwright and a screenwriter. Aleksandr Lungin's grandmother, Lilianna Zinovievna, also was an outstanding figure — it was thanks to her that the people of the USSR got to know the books of the Swedish writer Astrid Lindgren. Lilianna Lungina, a philologist and translator of fiction, translated books about Karlsson, Pippi Longstocking and Emil of Lönneberga into Russian.
The dynasty started with Semyon Lungin, who was not a director but a screenwriter, and his scripts have become the basis of many famous Soviet films, which are now considered eternal classics. For example, the script of a satirical comedy Welcome, or No Trespassing, the name of which has long become a popular catchphrase, was written Semyon Lvovich and his colleague Ilya Nusinov. Also, Semyon Lungin wrote the script for Practical Joke — the directorial debut of screenwriter and actor Vladimir Menshov, who is now a recognized Soviet and Russian Oscar-winning director. Menshov was awarded in the Best International Feature Film category for Moscow Does Not Believe in Tears. Among other works of the 'founder' of the Lungin dynasty there is also an adaptation of a famous book of the English writer Jerome K. Jerome Three Men in a Boat (To Say Nothing of the Dog) — he wrote a script for a two-part feature film adaptation.
Read more: Justine Waddell on launching Klassiki: a streaming platform for Russian cinema
Pavel Lungin followed in his father's footsteps and began his cinematic career as a screenwriter, but then made his directorial debut at the age of 40. This debut turned out to be a stunning success — Pavel Lungin's film Taxi Blues starring musician Pyotr Mamonov won the Cannes Film Festival prize for Best Director and was nominated for the Golden Globe and Cesar awards in the Best Foreign Language Film category. Then his film The Wedding again attracted the attention of the jury at the Cannes Film Festival — Pavel Lungin received a Special Jury Prize for Best Acting Ensemble. The career of Pavel's brother, Evgeny, is much less spectacular and rich in terms of successful projects — he mainly shot for television (the last work by Evgeny Lungin came out in 2008, and since then, he has not filmed anything).
---
Great Poetry | Большая поэзия
dir. Aleksandr Lungin, 2019
Aleksandr Lungin continued the work of his father and grandfather, becoming a screenwriter, and Great Poetry is his first venture as both a screenwriter and a director. Before that, Lungin had tried directing twice, however, both of those projects were collaborations with other filmmakers. The film Great Poetry was noted by critics and attracted the attention of festivals, receiving the prize for Best Director and Best Actor at Kinotavr. Critical articles even compare Great Poetry to the British new wave and the "angry young men". So, what is this film about, and why is it worth watching?
The main characters are two friends Viktor and Lyokha, who returned from the war in Lugansk and got a job as collectors in a private security organization in the city of Zheleznodorozhny near Moscow. The environment where the friends live is very dull, since all that surrounds them are faceless newly built flat blocks, which are scattered all over the place and emit some kind of bitter grey melancholic energy. Against the background of provincial outskirts of Moscow, Viktor's interest in poetry seems especially surprising. He even attends a local poetry club, where people come to read their own poems. The more down-to-earth and even a little stupid Lyokha is not interested in poetry, but, oddly enough, turns out to be more talented than his friend. Lyokha dreams of becoming a rapper and loses all his money by betting on cockfighting, while Viktor presents a poem written by Lyokha as his own and finds success.
Great Poetry is a heavy film about the life of ordinary people, about how war distorts destinies, about post-traumatic stress disorder, about friendship and even about love, about the thirst for fame and money. This film allows one to look at the lives of those who are often overlooked by society — former soldiers, still young, but already irreparably broken. The lives of those severe guards and collectors in uniforms, who seem to be impregnable rocks endowed only with rudeness and devoid of compassion. Viktor and Lyokha show that they are people too, it is just that life has treated them extremely unfairly. The end of the film is sad, but the longer you watch it, the more predictable it seems.
Watch on Klassiki in excellent quality with English subtitles
Cover photo: a still from "Great Poetry"
---
Read more:
Felix Yusupov and Princess Irina of Russia: love, riches and emigration
Swan Lake: Unusual Interpretations of the Timeless Classic
×
SUBSCRIBE
Receive our digest once a week with quality Russian events and articles
SUBSCRIBE
Receive our digest once a week with quality Russian events and articles