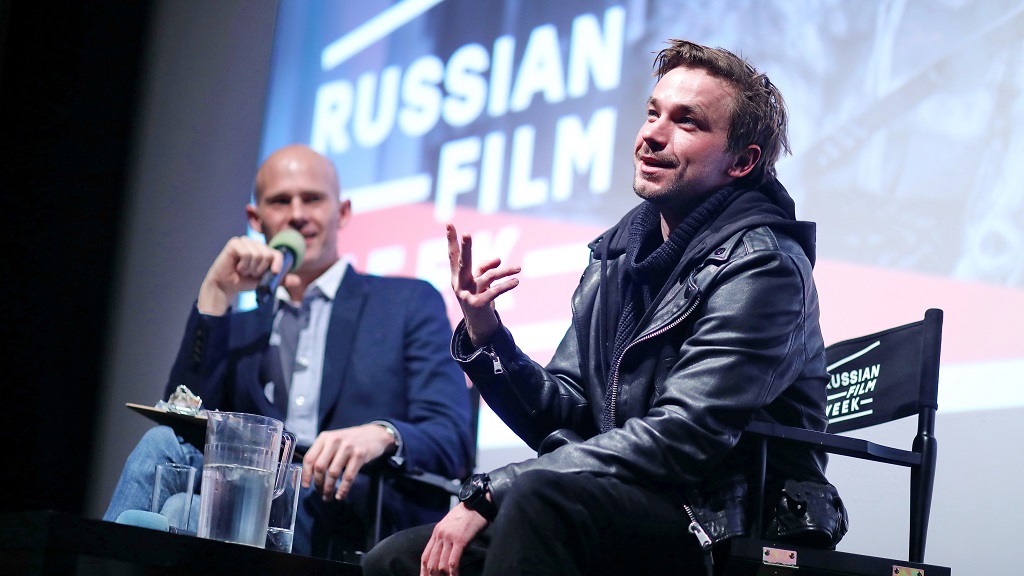 Russian Film Week 2021
Festival Russian Film Week returns to London! Every year the event brings together professionals of the film industry and cinema lovers under one roof, combining the best Russian films into an extensive programme. Last year the festival was held online, and now the screenings will again take place in London cinemas. Afisha.London magazine tells all the details of the event this year.
Russian Film Week (RFW) is an annual festival, founded in 2016. RFW is aimed to promote Russian film to international audiences, stimulate European-Russian film production collaboration and build cultural links between Russia and the UK.
The sixth Russian Film Week will be held in London from November 28 to December 5. The premiere will be a red-carpet event held at the iconic Odeon Luxe Leicester square, home to hundreds of royal, global and European premieres since 1937. The festival opens with the UK premiere of Captain Volkonogov Escaped by Aleksey Chupov and Natasha Merkulova.
Follow us on Twitter for news about Russian life and culture
The programme includes 23 feature films and 19 short films, spanning drama, comedy, historical films, thrillers, action movies, melodramas and documentaries. The festival traditionally represents the genre diversity of the Russian film industry. In 2021 the festival received 404 applications for participation. RFW will show such films as Petrov's Flu, Sputnik, The North Wind, Jetlag and many others. A complete programme and the schedule of screenings can be found on the festival website.
The festival mostly takes place in the Cine Lumiere cinema in South Kensington. In addition to the theatrical screening, short films will be available to watch via the RFW online platform. All movies of the RFW2021 will be shown in their original language with English subtitles.
Speaking of returning to the week's original offline format Filip Perkon, the General Producer of the RFW, said: "We are very excited to be back to organising Russian Film Week offline in cinemas. The magic of in-person events, where people share an experience, hold discussions, network and bond together, cannot be replicated online. This season we had a record number of submissions and our viewers will be offered some of the best films we have ever shown".
The Casting Bridge International Forum, held annually as part of Russian Film Week in the UK, will take place on 1 and 2 December in London. Casting Bridge includes an international forum, a community of Russian-speaking actors and educational programmes.
The Russian Film Week culminates with the Golden Unicorn Awards ceremony that celebrates achievements of Russian cinematography and international filmmakers creating Russian-themed films.
Russian Film Week will take place from November 28 to December 5 in London. You can find your tickets here.
Cover photo: Alexander Petrov, Russian Film Week 2019
---
Read more:
The legendary Russian children's poet Korney Chukovsky in London
×
SUBSCRIBE
Receive our digest once a week with quality Russian events and articles
SUBSCRIBE
Receive our digest once a week with quality Russian events and articles