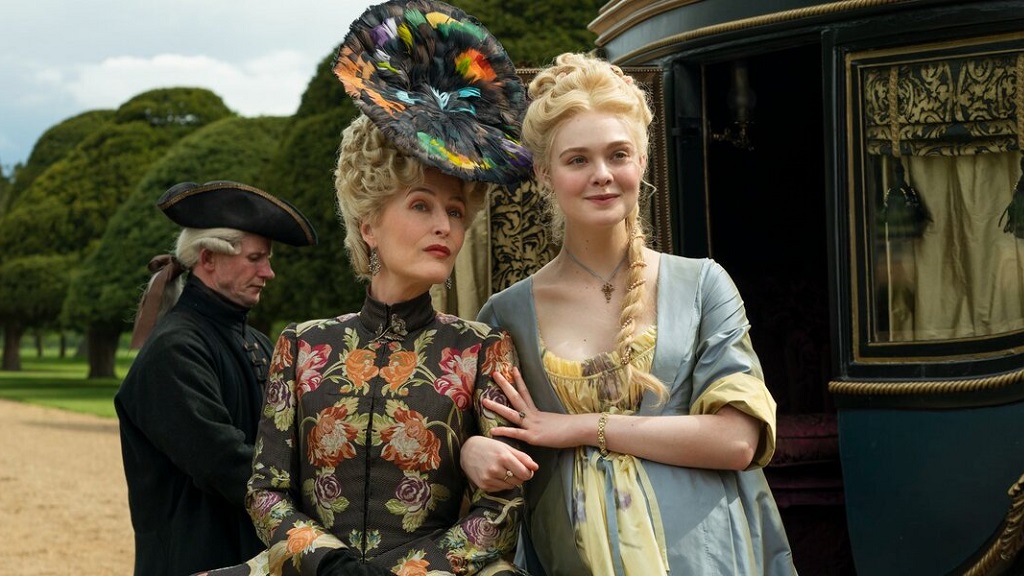 Premiere of "The Great" season two
The show The Great about Russian empress Catherine II aired in 2020. A lot of viewers found this TV show controversial, causing a lot of discussions. Nevertheless, it has been renewed for the second season, which will premiere in November. Afisha.London magazine tells what to expect from the new episodes.
The first season of the series The Great aired on May 15, 2020 on the streaming platform Hulu. More.tv broadcasts the show in Russia. Even though it's not the first project that tells the story of the 18th-century empress, it has caused some heated discussions and arguments amongst Russian viewers.
German Princess Sophie Friederike Auguste von Anhalt-Zerbst-Dornburg comes to Russia for an arranged marriage to the mercurial Emperor Peter III. She takes a Russian name Catherine. Fondly hoping for "happily ever after", the young woman shortly becomes disillusioned with her newly minted husband — he openly cheats on her and isn't much of a great ruler. Tired of never-ending parties at the palace, she decides to take control over Russia, making it a better place to live. Catherine is eager to open more schools, abolish serfdom and end the war with Sweden.
Follow us on Twitter for news about Russian life and culture
In the second season, Catherine finally takes the Russian throne for her own. But turns out, her war with Peter wasn't the hardest part — it's more difficult to liberate a country that doesn't want to be free. She'll battle her court, her team, even her mother in a bid to bring the Enlightenment to Russia. Above all, she is carrying a baby.
The series stars Elle Fanning as Catherine, Nicholas Hoult, Phoebe Fox, Adam Godley, Douglas Hodge, Sacha Dhawan, Sebastian de Souza and Belinda Bromilow. Season two also introduces Joanna, Catherine's mother, who will be played by Gillian Anderson, the star of The X-Files and The Crown. Joanna is a glamorous socialite from Germany, known for her ability to arrange high-profile partnerships for her daughters. She has heard rumors of her daughter's coup and come to Russia to see it for herself. But it soon becomes clear Johanna has more cruel intentions.
The series was written by Tony McNamara who also served as an executive producer alongside Elle Fanning and Marian Macgowan. The show has been nominated for the Golden Globe Awards three times and twice for the Primetime Emmy Awards. A satirical, comedic drama about the rise of Catherine the Great received many great reviews from the non-Russian audience. But some people in Russia found such depiction of the historical figures controversial and even insulting. Nevertheless, the series is described by Hulu as "anti-historical", so there is always a choice whether to watch it or not.
The second season is set to premiere on November 19, 2021, on Hulu.
Cover photo: Elle Fanning and Gillian Anderson in "The Great" season 2/Hulu
---
Read more:
Modernist legend Henry Moore and his muse Irina Radetsky
Emmeline Pankhurst in St. Petersburg: the suffragette movement in Britain and Russia
"The Tsarina's Daughter": a new book by Ellen Alpsten about Elizabeth of Russia
×
SUBSCRIBE
Receive our digest once a week with quality Russian events and articles
SUBSCRIBE
Receive our digest once a week with quality Russian events and articles