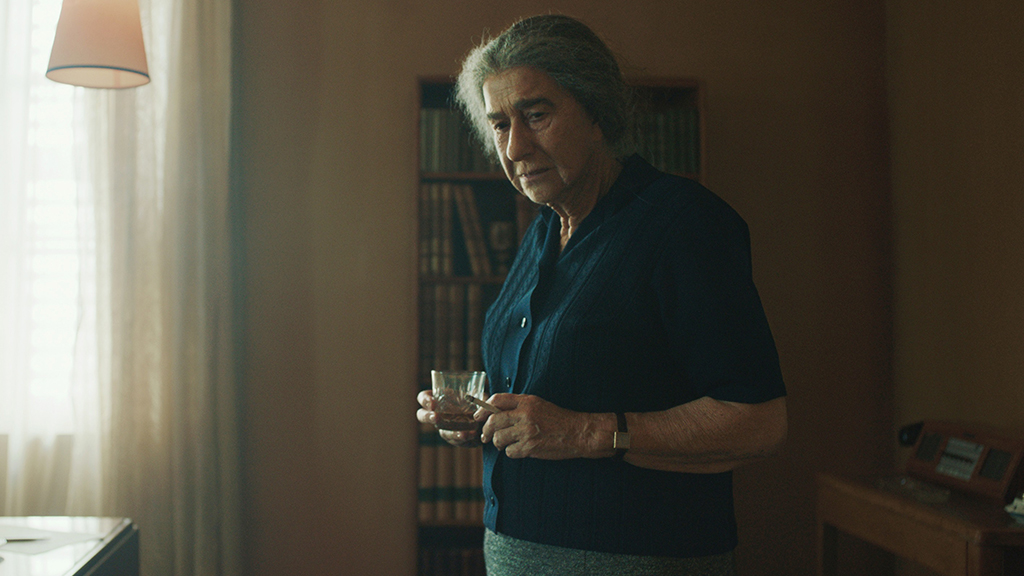 First look at Helen Mirren as Golda Meir
Recently, HBO channel shared the first shot with Helen Mirren as the fourth Prime Minister of Israel, Golda Meir. Filming of the biographical picture is now taking place in London. Afisha.London magazine reveals details of the upcoming film.
Academy Award winner Helen Mirren will portray Golda Meir, Israel's first (and currently only) woman Prime Minister. The film Golda is described by the creators as "a ticking-clock thriller". In the centre of the story is the Yom Kippur War in 1973, during which Golda Meir had to make major decisions. Her actions, in impossible circumstances, would ultimately decide the fate of millions of lives.
Follow us on Twitter for news about Russian life and culture
The leading actress Helen Mirren is known to the world as a British actress, but she has Russian roots on her father side, and the history of her family is closely connected with the history of Russia. Mirren also played Russian Empress Cathеrine II (Cathеrine The Great) in critically acclaimed HBO production and took part in productions based on the works of Russian writers. Learn more about the fascinating life and career of Elena Mironova (the real name of the actress) in our article.
"Golda Meir was a formidable, intransigent, and powerful leader. It is a great challenge to portray her at the most difficult moment of her extraordinary life. I only hope I do her justice!" — said Helen Mirren.
Helen Mirren will be joined by Camille Cottin (Call My Agent). The French actress will play Lou Kaddar, Golda's personal assistant, who has always supported her. The cast also includes Rami Heuberger (Schinder's List), Lior Ashkenzi (Foxtrot), Ellie Piercy (Black Mirror), Ed Stoppard (Judy) and Emma Davies.
The feature-length movie is being directed by Israeli filmmaker Guy Nattiv, who won the 2019 Academy Award for best short for Skin. The script was written by Nicholas Martin, who gave us the tv-series Midsomer Murders and the comedy Florence Foster Jenkins.
Golda is expected to be filming for 6 weeks in both London and on location in Israel. It should be noted, that there was an announcement of another star-powered production on Meir, a series titled Lioness, led by Israeli actress Shira Haas, the star of Unorthodox on Netflix. While Golda will focus on the turbulent Yom Kippur War period, Lioness will follow Meir from her birth in Kiev to her American upbringing in Milwaukee, her role in the formation of Israel and her rise to become the new nation's first and only female prime minister.
Cover photo: Jasper Wolf
---
Read more:
Winter season of Russian auctions in London
David Tennant and Benedict Cumberbatch will play in the shows about Alexander Litvinenko
Array ( [related_params] => Array ( [query_params] => Array ( [post_type] => post [posts_per_page] => 5 [post__not_in] => Array ( [0] => 81320 ) [tax_query] => Array ( [0] => Array ( [taxonomy] => category [field] => id [terms] => Array ( [0] => 2 ) ) ) ) [title] => Related Articles ) )
×
SUBSCRIBE
Receive our digest once a week with quality Russian events and articles
SUBSCRIBE
Receive our digest once a week with quality Russian events and articles