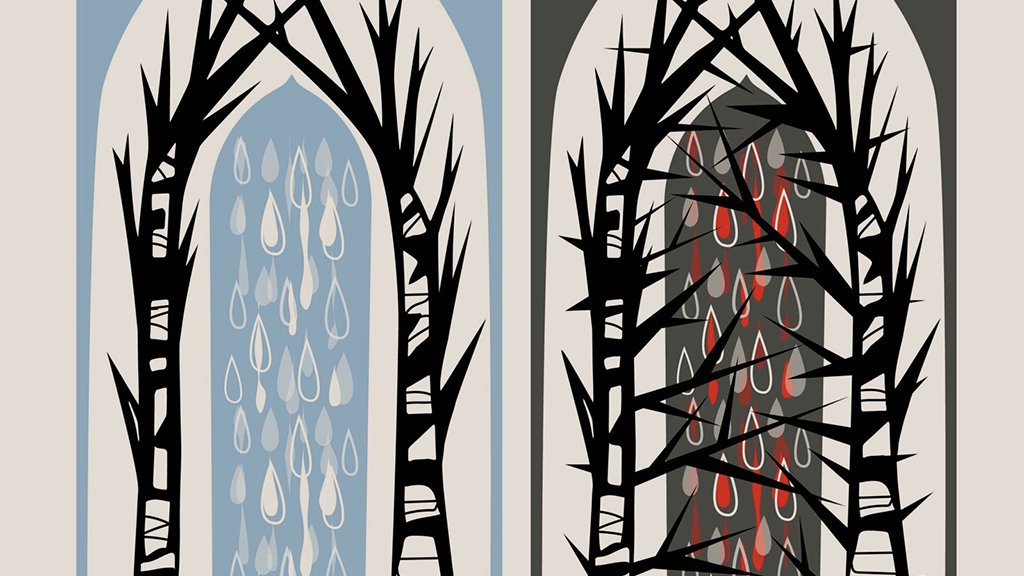 Anna Butenko: traditional practices into contemporary art
Folklore has always been, and still is, an essential part of art: it is used by many artists who find inspiration for their work in roots and traditions. The hero of this material is Anna Butenko, an artist who uses traditional practices and rituals in contemporary art.
Anna Butenko's artistic path began about ten years ago in Moscow with court sketches during trials of protesters against 2012 presidential elections, which were then displayed at the largest Russian human rights organization "Memorial". Initially, she imagined an artistic career as traditional painting and graphics. The more revealing for her was an art residency in Norway where she made a performance (together with another Russian artist) based on traditional Russian songs. There she learned that contemporary art welcomes all kind of media and has no limits for creativity.
After coming back from that residency Anna enrolled at the "Free Workshops" at the Moscow Museum of Modern Art, where she received instruction in contemporary art from the country's top artist and curator experts. There she got acquainted with the work of such great artists as Marina Abramovich and Joseph Beuys. Abramovich's deep psychological perspective and Beuys' shamanic approach to art have deeply influenced Anna's artistic thinking and defined the artist's favorite style features: healing personal memories and interest for tradition and rituals. A background in psychology allows Anna to work with traumatic experiences, recreate personal stories and transform them. In old times people developed rituals and practices to help them go through crises. Anna actualizes that commonly forgotten knowledge and makes it accessible to the viewer through art. For example, in a video performance Whispers (MMOMA, 2018) that Anna created as a member of the artistic group Roi, an old Russian ritual is shown of whispering as a means of mutual healing for women.
In the video Motherland (STARPTELPA performance festival, Latvia, 2021) in a self-created ritual Anna uses soil of her ancestors' land in an attempt to feel closer to her roots in the times of the rapidly changing and unstable world.
Follow us on Twitter for news about Russian life and culture
Simultaneously with her video art and performance practice, Anna develops her graphics skills. In her recent series of digital drawings Birch juice (PL photography studio, London, UK, 2022) Anna works with feelings of grief using traditional folk motives and associations, in particular, an image of a traditional Russian tree, a birch, as a symbol of the Russian culture. And she does not forget how her art journey started with courtroom sketches: the most recent series of drawings were made in the end of 2021 during the court trial that liquidated the oldest Russian human rights protection organization "Memorial". Thus, the history made a loop, and Anna became an artist witness to the closure of the organization that hosted her first art exhibition.
The Russian curator, art expert and critic Ilmira Bolotyan notes: "Anna's art is very personal and communicative, it promotes vulnerability and an honest dialogue with the world and people around. She uses art's healing abilities to change the community for the better". Being an active member of the Russian artistic community, Anna employs her strong talent and dedication to create art that is contemporary and very humanistic at its core.
Cover photo: Anna Butenko, Birch juice (fragment)
---
Read more:
Fabergé egg on display at Polesden Lacey estate
Mariia Ominina: poster in the new world
Vasilisa Lipatova: an extraordinary artist who creates her own Space on Earth
×
SUBSCRIBE
Receive our digest once a week with quality Russian events and articles
SUBSCRIBE
Receive our digest once a week with quality Russian events and articles