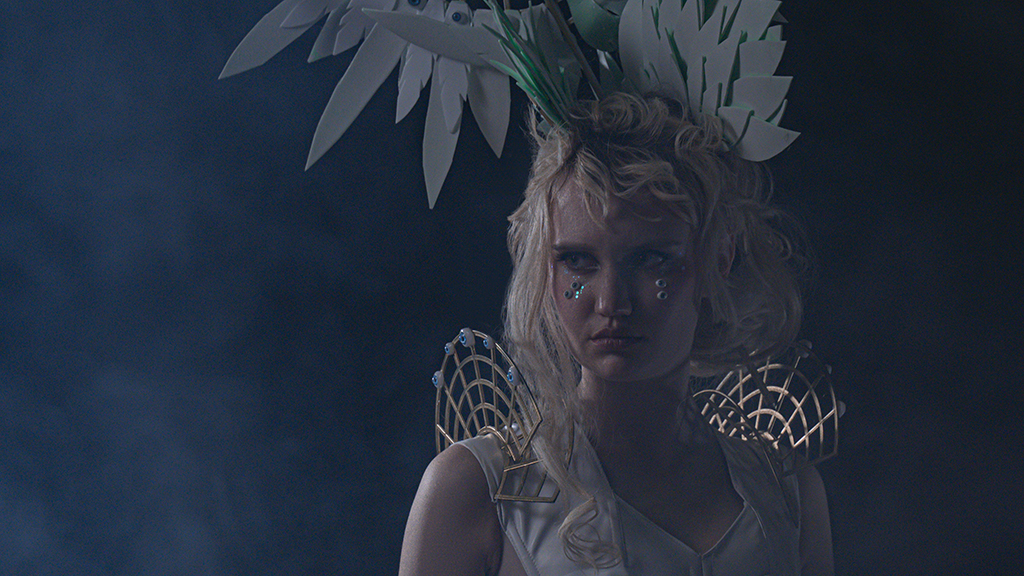 The trauma and beauty of the collapsing world in works of modern artists 
Every day we read tons of news about the environmental crisis, wars, and pandemic. It seems recently we are infected with the feeling that the world is soaked with pain and is falling apart beneath our feet. It is not surprising that many artists are very sensitive to catastrophic events that occur beyond our control, but at the same time constantly affect our lives. In this article Afisha.London magazine tells about a few modern artists who try to comprehend the trauma we get from the collapsing world and also the beauty we as human beings can find in devastating events.
Anastasia Zotova is an illustrator from Moscow whose practice focuses on monumental but hidden away: Moscow underground, soviet era architecture, old soviet bunkers and huge abandoned factory buildings — monumental and grandiose but sadly out of use. "Appreciation of metal and concrete" — this is how she herself describes her works. Her style is rather gloomy industrial, but oddly beautiful and rich in detail. Her love for her locations can be seen through colour — dirty and dusty tunnels might suddenly become bright, saturated and sharp, as if lit up from inside. 
Follow us on Twitter for news about Russian life and culture
In her own words, underground and factories "combine fascinating geometry and elegant forms with amazing, nearly natural bends that give those spaces soul". In many of her works you can see this duality and the abandoned and destroyed objects get a new life: factory chimneys turn into huge snakes, communication lines – into tentacles of a techno octopus, whereas tunnel intersections look like the insides of an enormous ancient beast. Shapes are viscous and flexible however they still retain their original industrial brutality. Her love for the massive, mysterious and hidden can also be seen in another important aspect of her practice – underground exhibitions. First such event she and her team of artists and photographers organized in 2011, semi-illegally in unfinished sewers under Gorky Park in Moscow.
From 2018 she organized a series of official exhibitions in the "Bunker 703" fortification Museum – at a depth of 43 meters. Those exhibitions organically blend with their surroundings – the audience can feel the subterranean from all angles. Unfortunately, each event lasts for only a short period of time – due to high humidity it's impossible to hang works underground for weeks as they can get damaged. What is symbolic in itself is creativity and creation, which goes side by side with destruction. 
We keep pondering the psychological consequences of the pandemic which we still hold inside. The EDEN project, created by multidisciplinary artist Daria Arendt during the lockdown, brings up the importance of separation for subsequent development. Daria mixes photography, video art and performance in her works. Costumes are and have always been the centerpiece of her art. Avantgarde, more like wearable sculptures that intertwine with whoever wears them. The final results are almost always a provocation – the visual pieces are underlined by a concept, a question to the viewer that has no definitive answer, and Daria encourages spectators to come to their own conclusions. 
EDEN turned out to be provocative and ambiguous, because Daria talked about separation in the context of the story of Adam and Eve. The expulsion from Eden is shown there as a kind of blessing of a person to make his own decisions, and Eve gaining strength at the end and Adam showing weakness is a rather transparent hint at the gender stereotypes that are becoming obsolete.
The painful and at the same time touching chaos of human life is reflected in the collage works of Daria Khasaia and Galina Shevchenko. The artists worked together on several projects, combining collage and academic art. Daria Khasaia is a contemporary artist who lives and works in Istanbul. According to Daria's words, in her works – video art, collages, photographs and musical performances, she often raises issues of fragile human nature, pain which is haunting people in all its disgusting manifestations and, of course, love, which heals all wounds. Galina has academic art education and lives in Finland. For many years, Galina was engaged in classical painting and drawing, but in recent years, she decided to try herself in something more modern.
In a project Life's Watching You, artists sought to reflect the historical cycle of creation and destruction, naïve childish joy of life and the insurmountable pain which humanity, despite all progress, cannot overcome. In collages you can find references to the traumas we carry within ourselves because of wars, religions, unfulfilled hopes for a peaceful future, imposed standards of beauty – fragments of life in its most diverse manifestations. Most often in the works you can see hands and eyes – parts of the human body, that, according to the artists, most truthfully reflect a person and their experience.
Alice Danelian is a media artist who integrates spheres of everyone's daily routine into her works. Her work is polarizing, but beyond the first very extravagant impression, Alice allows each viewer to find their own personal response. 
The artist highlights the body lines, creating accents with familiar, yet not obvious objects: keyboard keys, cheese, chewing gum. Ordinary things that can give us joy and at the same time the mass production of these things worsens the ecological situation on the planet, which slowly leads to death of species and overall destruction. 
Cover photo: Daria Arendt
---
Read more:
Kir Simakov, a non-commercial photographer: "Truthful portraits are always fascinating"
A short guide to being a happy parent of a happily multilingual child
"Dmitry", production based on unfinished play by Schiller, will be shown in London
Array ( [related_params] => Array ( [query_params] => Array ( [post_type] => post [posts_per_page] => 5 [post__not_in] => Array ( [0] => 89333 ) [tax_query] => Array ( [0] => Array ( [taxonomy] => category [field] => id [terms] => Array ( [0] => ) ) ) ) [title] => Related Articles ) )
×
SUBSCRIBE
Receive our digest once a week with quality Russian events and articles
SUBSCRIBE
Receive our digest once a week with quality Russian events and articles