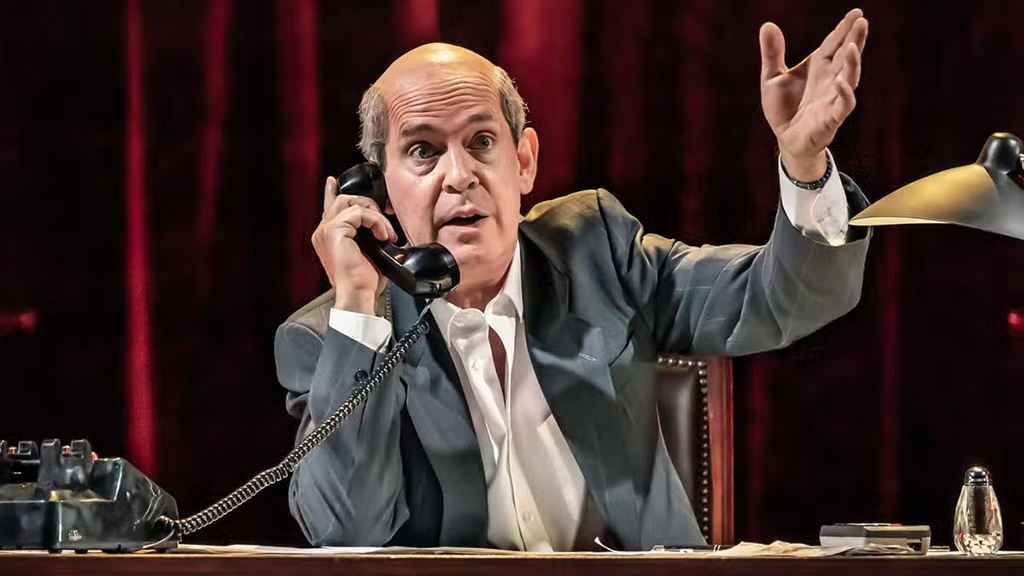 "Patriots" will be shown in the West End
The play Patriots, about the Russian oligarch Boris Berezovsky, which was sold out at the Almeida Theatre, will be shown in the West End. Afisha.London magazine tells about the creators of the play and in which theatre you will be able to see it.
Patriots was directed by Peter Morgan, an Oscar-nominated screenwriter and creator of The Crown. The plot of the play takes place after the collapse of the Soviet Union in 1991: in the new Russia there are winners and losers, and today a patriot can quickly become a traitor tomorrow. As a new generation of oligarchs struggle for control, Patriots tells the story of billionaire businessman Boris Berezovsky, who, once in the president's inner circle, turned into public enemy number one.
BAFTA-winning Tom Hollander (The Night Manager; Travesties) will reprise his starring role as Berezovsky, the 'kingmaker' behind Vladimir Putin, with Will Keen (His Dark Materials) also returning to play Putin, and Luke Thallon as Abramovich. Further casting will be announced in due course.
From the insights of our editors: the production of "Patriots" has been written for the last 3 years and was planned on stage in 2023. It was decided to show it ahead of schedule this summer. And the production team did not fail: the Almeida Theatre tickets were sold out almost in the first hours of sales and then only rare tickets from returns appeared.
The play Patriots will be available at the Noël Coward Theatre from May 26 to August 19, 2023. It will be interesting to look at the production on the stage of a big theatre, because the creators will surely change something for the big stage. Find out about the start of ticket sales by filling out a special form. We recommend that you follow the news so that you can definitely purchase a ticket. You can read more about the impressions of watching the performance in the review of our columnist Alexander Smotrov.
Cover photo: Marc Brenner
---
Read more:
Contemporary inspirational artists using classical techniques
The trauma and beauty of the collapsing world in works of modern artists 
Expressions of Emotional Experience in the Works of Contemporary Artists
Array ( [related_params] => Array ( [query_params] => Array ( [post_type] => post [posts_per_page] => 5 [post__not_in] => Array ( [0] => 89756 ) [tax_query] => Array ( [0] => Array ( [taxonomy] => category [field] => id [terms] => Array ( [0] => ) ) ) ) [title] => Related Articles ) )
×
SUBSCRIBE
Receive our digest once a week with quality Russian events and articles
SUBSCRIBE
Receive our digest once a week with quality Russian events and articles