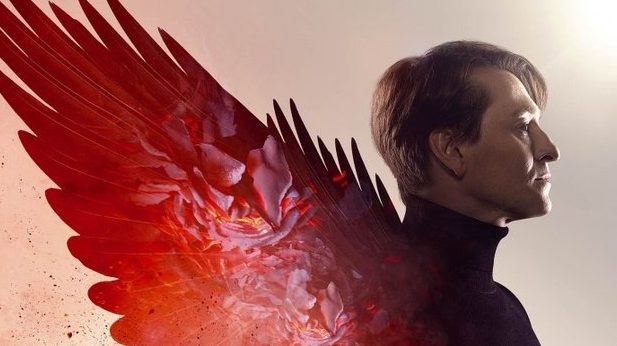 Review: film "After You're Gone" with Sergey Bezrukov
"After You're Gone", a film by a Russian director Anna Matison, will have its UK premiere on the 4th of October at Curzon Soho.
The film is Anna's second collaboration with her husband and one of the most popular stage and screen Russian actors, People's Artist of Russia, Sergey Bezrukov. Sergey produced the film and played the main character Alexey Temnikov. It is a story of a former ballet star who at some point had to quit dancing due to an injury. We face him struggling to answer the question "What will I leave behind me when I'm gone?" Anna Matison shared with us how the idea of a film appeared and what her expectations of the London premiere are.  
On how the idea for the film came up:
The thing is that Sergey has a play at the Moscow Art Theatre that is based on Gogol's "Dead Souls". And the main character there, Chichikov, is also partially played through plastics. Of course, Chichikov has nothing to do with Temnikov, but the fact that I saw how Sergey can move and how he hears the music, all the rhythmical nuances, – it amazed me, because it's very rare even among dancers and especially among dramatic actors. I was impressed. And when I went to see him backstage after the show, he looked like ballet dancers look after a play – when you lose a several liters of water, and you can see how a person put everything they could in it. And I was astonished and I left, and later this naturally overlapped with my desire, that had been around for a while, to make a film where I could explore the nature of a genius.
The film culminates with the main character staging his own production of a ballet based on Stravinsky's "Symphony in three movements". The ballet was produced for real by a choreographer Radu Poklitaru and shown on the stage of the Mariinsky Theatre: 
"We've had a long collaboration with Mariinsky Theatre, done a few projects together. Valery Gergiev is, generally, very interested in any creative activities. He's very passionate about all the creative proposals, he instantly lights up if this is something interesting for him. And here his wish to make a ballet based on Stravinsky's "Symphony in three movements" coincided with his desire to work with Radu Poklitaru, whose production of "Hamlet" he saw at Bolshoi and loved. So, everything came together".
On the expectations about the London premiere:
"The expectations are always the same. I don't care whether it's a small Russian town or a big world capital with a very sophisticated audience. In any case, we didn't make this film for ourselves or our friends and family, not to show off. But one hundred per cent for a viewer. We want it to be seen by as many people as possible and tell their friends so that they will go to see it too. Because we put all our hearts in it, I swear. Everyone who worked on the film. This is not an indifferent story. It wasn't made cynically, pragmatically. I think it has all the energy we put in it. That's why we want people in London to see it and we very much hope it will leave a mark, a kind of an aftertaste, so that you will remember it the next day and in a week and will experience somewhat of an emotional restlessness, – this is our goal".
In Russian with English subtitles
Enjoy the film on 4th October at Curzon Soho, book your tickets here 
RussianEvents.London subscribers get the lovely discount – use promocode RUSFILM
Array ( [related_params] => Array ( [query_params] => Array ( [post_type] => post [posts_per_page] => 5 [post__not_in] => Array ( [0] => 6223 ) [tax_query] => Array ( [0] => Array ( [taxonomy] => category [field] => id [terms] => Array ( [0] => 843 ) ) ) ) [title] => Related Articles ) )
×
SUBSCRIBE
Receive our digest once a week with quality Russian events and articles
SUBSCRIBE
Receive our digest once a week with quality Russian events and articles