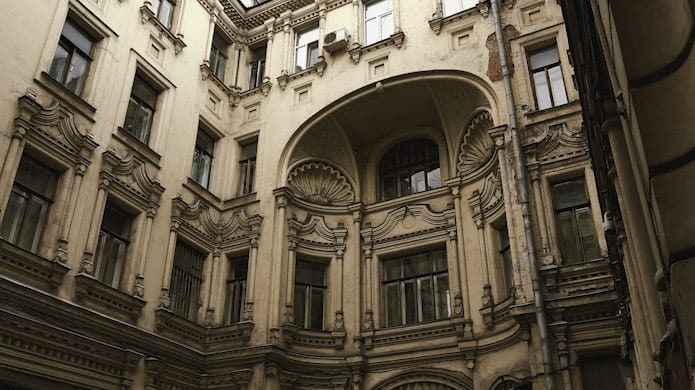 One documentary to save Moscow's architectural monuments
06 August, 2020
Young director Svyatoslav Biryuchin is on a quest to raise funds for an independent documentary on Moscow's dying architectural monuments. Russian capital is full of unique buildings dating from XVI-XX centuries that have been abandoned and forgotten and are now silently awaiting destruction. These buildings are usually ignored by the public and the government alike, which is why the situation has reached a critical point. Passers-by just don't notice these crumbling monuments, since hardly anyone ever talks about them, while the government sees financial opportunities in securing illicit deals with large companies that demolish such buildings to make space for new luxury developments. Biryuchin sets out to make a documentary called "The Alarm" in order to raise awareness and save some of these wonderful historical monuments from imminent obliteration. Afisha.London explains why this cause is important and why "The Alarm" is a significant milestone in the fight to save Russia's abandoned architectural legacy.
Alexander Pushkin, Fyodor Dostoevsky, Leo Tolstoy, Pyotr Tchaikovsky and Konstantin Stanislavsky are just some of the names associated with numerous buildings in Moscow that at the moment can be found in deplorable conditions. Each of these buildings has its own sad story but there are ways to give them a chance for a bright future. This is exactly what Svyatoslav Biryuchin wants to achieve with his documentary "The Alarm". The film intends to use Moscow's situation in order to talk about a problem that in fact concerns the entire country. Biryuchin aims to reach the public and to make a change by raising awareness and attracting attention to a problem that has been systematically ignored for years.
The director appeals to those who care about Moscow's architectural heritage and hopes to raise funds via a crowdfunding platform Indiegogo. The reason why Biryuchin decided not to ask the Ministry of Culture for help is rather straightforward: Russian government only favours projects that celebrate the country and prefers not to draw attention to problematic areas. Since Svyatoslav is interested in making a documentary that would talk about the issue at hand in all honesty, crowdfunding is the only chance to make this documentary happen. As crowdfunding rules and deadlines are quite strict, Svyatoslav faces a difficult journey, but since his project is integral to preserving a large chunk of Russian national heritage, he hopes that "The Alarm" will resonate with those partial to Russian culture.
Svyatoslav Biryuchin is a member of the Russian Documentary Guild, in 2018 he successfully raised funds via a large Russian crowdfunding platform for a documentary on simultaneous translation of films into Russian during the VHS era, which gained recognition among fans and critics. Svyatoslav and his crew intend to work on "The Alarm" for free, and all of the money they are planning to raise (around $12 000) will go into distribution, advertising, licenses, third party payments, etc. Find out more about the campaign here.