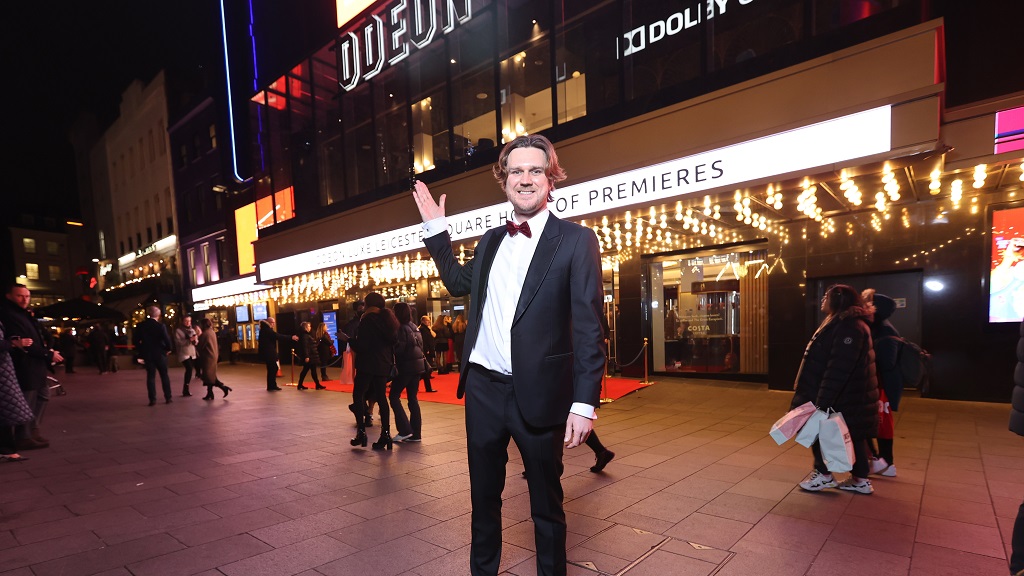 The opening of the Russian Film Week
On November 28, the long-awaited Russian Film Week festival opened in the UK capital. For the sixth time, the event presents the best Russian films in central London cinemas and at Cambridge universities. Afisha.London magazine attended the opening of the Russian Film Week and tells how the grandiose event went.
It would seem that during these two years of the pandemic, the film industry should have declined. However, during this time Russian cinema has only gotten stronger, placing its flags on the world festival map. International festivals paid such attention to Russia only 30 years ago. The current surge in interest in Russian films is probably due to their high quality. Over the past year, films from Russia have participated in all major festivals in the world.
The Russian Film Week festival returned with a premiere of Captain Volkonogov Escaped directed by Natasha Merkulova and Alexey Chupov, which is nominated for the Golden Unicorn Awards in three categories: Best Film, Best Screenplay and Best Actor. The attendees were welcomed to the red-carpet ceremony and later entertained at a party at the W Hotel. Among them were Anna Smith, film critic and head of Golden Unicorn Awards jury, Ieva Andrejevaite, actress, Michail and Lilly Idov, directors and screenplay writers, Victor Jenkins, casting director, Nancy Bishop, casting director, Alexey Zimin, restaurateur, Mike Butcher, Editor at large, Gabriel Prokofiev, composer.
Follow us on Twitter for news about Russian life and culture
Founder and general producer Filip Perkon mentioned, that the organisers were glad to welcome Michael and Lily Idov and their movie Jetlag screening, Oxana Akinshina at the horror/thriller title Sputnik at end of the week, as well as Ilya Stewart, the producer for Petrov's flu (by Kirill Serebrennikov) and Sputnik. The Russian Film Week culminates with the Golden Unicorn Awards ceremony held at the Haymarket Theatre on 5 December 2021. It will celebrate achievements of Russian cinematography and international filmmakers creating Russian-themed films. The awards have two separate juries: an international and a Russian jury, providing a unique opportunity to recognise both Russian and foreign films through a cross-cultural lens.
The full programme of Russian Film Week can be found here.
Cover photo: Oleg Savca
---
Read more:
Fabergé — the legendary jewellery firm in London and St. Petersburg
First look at Helen Mirren as Golda Meir
×
SUBSCRIBE
Receive our digest once a week with quality Russian events and articles
SUBSCRIBE
Receive our digest once a week with quality Russian events and articles