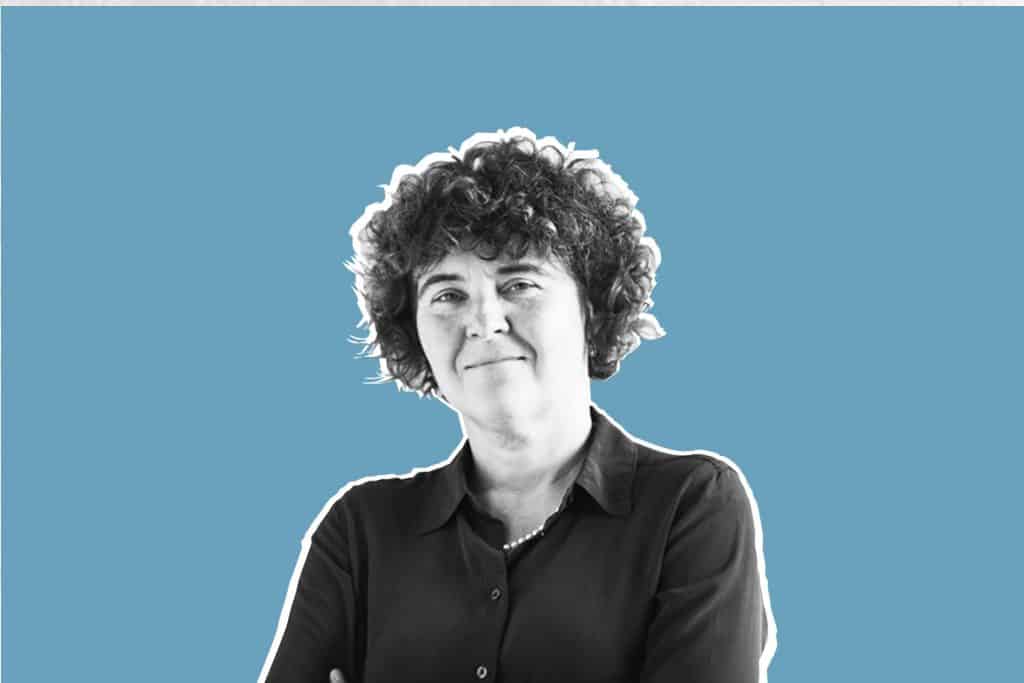 Interview: cultural historian and writer Rosamund Bartlett
23 January, 2019
Rosamund Bartlett is the author of biographies of Tolstoy and Chekhov, translator of Anna Karenina and a Trustee of the Anton Chekhov Foundation, a charity honouring the literary and humanitarian legacy of the Russian writer. We spoke with Rosamund about her work on Chekhov and Tolstoy, and about the "Anton Chekhov's Garden" project, which was launched at the last Hampton Court Flower Show.
Getting into Russian and travelling to Russia
I began studying Russian when I was 14 years old, and was lucky enough to to able to go on a school trip to the Soviet Union in 1978.  My father had visited the Soviet Union in 1957 as a student, and so had my grandfather back in the early 1930s, after finishing his degree at Cambridge.  They both encouraged my interest, as did my mother, who has a talent for languages.  My grandfather became quickly disillusioned by Stalinist politics, but he must have passed on his love of Russian culture as three of his five grandchildren decided to study Russian at university.  I still proudly possess his 1952 Prince Igor recording from the Bolshoi – four LPs from the pre-Melodiya days with beautifully decorated sleeves.  As part of my undergraduate degree at the University of Durham, where I studied Russian and French, I was able to devote a year to intensive language study, at Leningrad State University and at the Centre D'Etudes Russes in Meudon, just outside Paris.  That is when I began to become seriously interested in my subject. It was inspiring to read novels which tackle existential questions, and to discover the hallowed position which the arts occupied both in the Soviet Union and in emigration.  At Durham, I was lucky to study with Dr Avril Pyman, an authority on Russian Symbolist literature, who encouraged me to do postgraduate work. After a year working in publishing in London I went to Oxford to complete a doctorate on Wagner's influence in Russia, which included chapters on the Symbolist poets Blok, Bely and Ivanov.  A substantial part of the research for my thesis was carried out in Russia. I spent a year attached to Moscow State University on a British Council Postgraduate Scholarship in the late 1980s, at the height of the perestroika and glasnost period.  It was a very exciting time to be in Russia, and I also have fond memories of long days spent in the Lenin Library poring over pre-revolutionary journals I could not consult in England.  Wagner and Russia was my first book, published with Cambridge University Press in 1995.
On Chekhov
When I first encountered Chekhov as a teenager, I was too young to understand the subtleties of his writing, but came to appreciate them while teaching at the University of Michigan.  There were many American students of creative writing enrolled on my course, and they were excited by Chekhov not because he was a Russian writer, but because he was a great writer, and the father of the modern short story.  Their enthusiasm, and my experience researching the musicality of Chekhov's prose (at the conference on Shostakovich I organised in Ann Arbor I gave a paper on his lifelong creative engagement with Chekhov) gave me the idea of producing new translations of his stories.  This led to a commission from Oxford World's Classics for a new anthology (About Love and Other Stories, 2004), and that was followed by unexpected invitations to write a biography (Chekhov: Scenes from a Life, Free Press, 2004) and edit a new collection of his letters (Chekhov: A Life in Letters, Penguin Classics, 2004).  My approach to Chekhov's life as a biographer was directly inspired by the experience of being intimately involved with the rhythms of his prose, and in particular with his lyrical writing about the Russian landscape.
Plays vs. short stories
People in England are often surprised to discover that Chekhov is better known in Russia as a writer of short stories, and one of my missions as a translator is to make them better known. I believe they can be an invaluable resource when it comes to understanding Chekhov's perennially popular last plays. Chekhov's irony and restraint led to him being turned in some respects into a relatively humourless Englishman during the Laurence Olivier era.  Having grown up on often sentimental Chekhov productions that inherited that era's legacy of aristocratic nostalgia for the past, I myself was surprised when I first went to a performance of a Chekhov play in Moscow and see The Cherry Orchard interpreted as a farce.
On Tolstoy
Writing my biography of Chekhov left me with lots of questions about his relationship with Tolstoy.  To answer them, I ended up writing Tolstoy's biography (Tolstoy: A Russian Life, Profile, 2010).  In the light of all the new materials which have been published since the collapse of the Soviet Union about Tolstoy, it was a good time to reassess his complicated legacy.  We know a great deal about Tolstoy's career as a novelist, but less about his work as an innovative educational thinker, who devoted years to teaching, and compiling a book which would help Russian children learn to read, and instil in them a love for the beauties of their language.  We know even less about the thirty or so years Tolstoy spent as a religious thinker, a period which is actually longer than his career as a professional writer.  I was keen to explore Tolstoy's huge significance as a subversive moral leader at the end of his life, and discuss the turbulent events of his last decades in the context of Russian history.  It is striking now to remember that he was far better known for his spiritual writings and social activism at the beginning of the twentieth century, both in Russia and abroad.  Tolstoy continued to be a "Mirror of the Russian Revolution" after 1917, but by the time of World War II, his promotion of pacifism and vegetarianism had once again been suppressed.  His idiosyncratic Christian ideas continue to be a problem for the Orthodox Church, which excommunicated him in 1901.
Invalid slider ID or alias.
Translating Anna Karenina
Just at the time I began to contemplate writing a biography of Tolstoy, I learned that Oxford World's Classics was seeking to publish a new translation of Anna Karenina.  Having found it inspiring to translate Chekhov's stories while writing his biography, I was keen to do the same with Tolstoy, but had not bargained on taking on such a daunting project.  This was a once-in-a-lifetime opportunity, however, and I was thrilled to receive the commission. I have huge respect for previous translations of Anna Karenina, and am often asked why we need  a new one.  Apart from the fact that my 2014 edition, for which I also wrote the Introduction, and provided extensive notes, was the first to be published by Oxford World's Classics in 96 years, the English language is continually changing and evolving, and translations inevitably become dated. Constance Garnett had a wonderful literary sensibility, for example, but she had none of the resources available to translators now, and her language reflects the Edwardian age in which she lived, while Tolstoy's Russian still seems fresh and modern. I believe I am also the only translator to have used as my primary source the 1970 Academy of Sciences "Literary Monuments" edition of Anna Karenina, which contains the most accurate version of Tolstoy's text.
The Anton Chekhov Foundation
I first visited Yalta in 2003 as part of the research for my Chekhov biography. When I returned in 2007 with an English group who were keen to visit the "white dacha", which Chekhov built for himself at the end of his life, I was alarmed to discover most of it was shut. Alla Golovacheva, the distinguished scholar who was then director of the Chekhov House-Museum, explained that a lack of funding had led to a serious deterioration in its physical structure. When she showed me mould in the walls and evidence of subsidence, I decided to launch a campaign in the UK to draw attention to the museum's plight and raise funds to help pay for repairs.  I was joined by Elena Michajlowska and Alexander Walsh, and we decided to establish ourselves as a UK-registered charity.  In 2010, on the 150th anniversary of Chekhov's birth, with the assistance of the actor Michael Pennington, we held a very successful Chekhov festival at London's Hampstead Theatre.  Well-known British actors, writers and playwrights took part in a week of performances and readings which were all sold out.  The festival attracted the attention of the British and international press and helped us raise funds to help pay for repairs at the House-Museum.
The  aim of the Anton Chekhov Foundation is to preserve and honour Chekhov's literary and humanitarian legacy.  Our current "Early Chekhov Translation Project", which involves translators of all ages and backgrounds from many different countries, will lead to the first systematic translation of the stories in the first volume of Chekhov's Complete Collected Works.
"Anton Chekhov's Garden"
Chekhov's healing work as a doctor, writer, gardener and philanthropist, and the growing evidence of the health benefits of gardens lies behind the Anton Chekhov Foundation's new project.  Its aim is to create much-needed therapeutic gardens in hospitals and clinics in the UK, Russia and Ukraine. We launched the "Anton Chekhov's Garden" project at the RHS Hampton Court Palace Flower Show in July 2018.
Although Chekhov is best known as a writer, he was also a doctor whose humanitarian impulses inspired him to undertake a perilous journey  to study one of imperial Russia's most notorious penal colonies on the island of Sakhalin.  And he was also an avid gardener, whose happiest hours were spent poring over seed catalogues, planting trees and tending his roses.  These were not idle pursuits as far as Chekhov was concerned.  'If it hadn't been for literature, I think I could have been a gardener', he confessed in a letter towards the end of his life.  Chekhov's longing for tranquil green spaces began when he was a young boy. After his father's bankruptcy, when he was a medical student in Moscow, and publishing comic stories to help support his family, he lived for the summer months when they could all leave the city and rent a dacha on a country estate.  By this point, Chekhov was desperate to have his own garden, a dream he only realised in 1892 when he purchased a run-down property in the village of Melikhovo, south of Moscow.  Chekhov's province was trees and flowers. The beauties of the Melikhovo garden soon entwined themselves around his writing, finding reflection in his stories and plays.  When tuberculosis forced Chekhov to re-locate to the Crimea in 1898, gardening became an all-consuming passion which took his mind off dying – until he became too ill to bend down and prune. The garden's 159 different species were all carefully recorded by Chekhov in a special notebook in both Latin and Russian.



In his deep awareness of the part played by the natural environment in our physical and spiritual well-being, Chekhov was ahead of his time, and he led by example.  Like Dr Astrov in Uncle Vanya, he was an unglamorous zemstvo doctor committed to improving public health, which led him to open a clinic in his village for the peasants and offer free treatment.  He planted thousands of trees, and, as a man condemned to a short life, used his writing to try to awaken us from our complacency.  Astrov's warning about the ecological threats posed by deforestation in Uncle Vanya is just one example.


The professional garden designer Anna Benn, who is also th author of many publications about Russian culture,  directed the first phase of the "Anton Chekhov's Garden" project.   Working with the Anton Chekhov Foundarion, she was instrumental in securing funding and finding a permanent home for the show garden after the Hampton Court show. We have been friends since studying Russian together in Leningrad as undergraduates, and later co-wrote Literary Russia: A Guide (Picador 1997; new edition, Duckworth, 2007).  The wonderful garden that Anna designed with Hannah Gardner for the Hampton Court Show was inspired by Chekhov's Melikhovo garden, where he grew herbs to use as traditional remedies when his supplies of medicine quickly ran out.  It is now established in its permanent home at the innovative NHS Culm Valley Integrated Centre for Health in Devon, led by Dr Michael Dixon OBE, who is a noted advocate of preventative medicine and non-biomedical intervention.  Our dream is for this garden to be a springboard to creating further Anton Chekhov's Gardens, not just in Great Britain, but in Russia.
Olga Pavlova
×
SUBSCRIBE
Receive our digest once a week with quality Russian events and articles
SUBSCRIBE
Receive our digest once a week with quality Russian events and articles