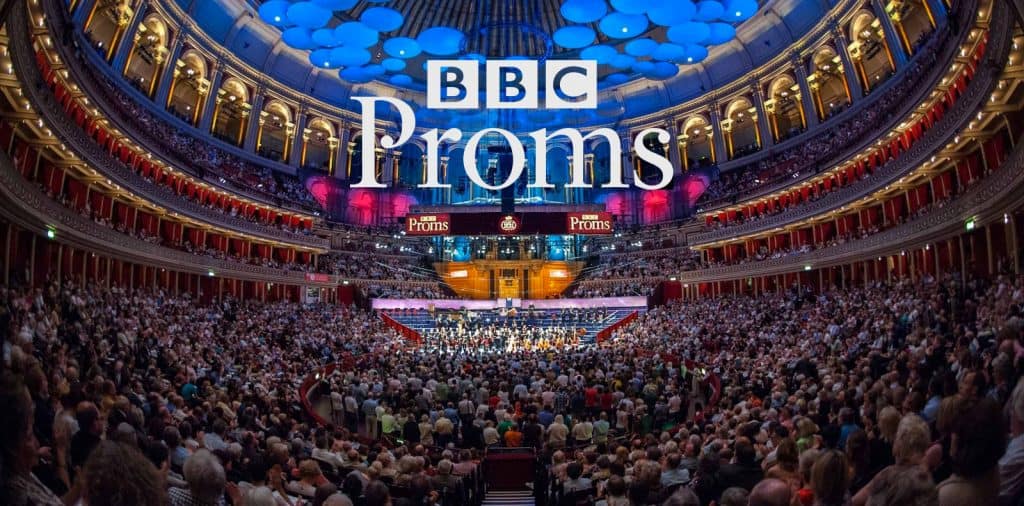 BBC proms with Russian link
11 July, 2019
BBC Proms, the biggest classical music festival in United Kingdom, starts on the 19th of July. It will go until September 14th and will culminate in a huge gala-concert "Last Night Proms" in Hyde Park.
The festival was conceived by Robert Newman in 1895, and was originally hosted in the The Queens' Hall. After it was destroyed during World War II The Proms moved to The Royal Albert Hall, where it remains to this day. Since 1927 it is covered and supported by BBC and now consists of almost 80 daily concerts of orchestral music.
Today one of the main missions of BBC Proms is introducing less known and young composers to the wider audience, as well as promoting contemporary styles and musicians.
We have created for you a list of concerts that have some Russian link, be it a composer, musician, or something else:
21 July Prom 4: The Planets with Kirill Karabits, conductor
22 July Prom 6: The Rite of Spring by Stravinsky
24 July Prom 8: Invitation to the Dance — Debussy, Bartok, Stravinsky
27 July Prom 12: National Youth Orchestra — Tchaikovsky & Prokofiev
30 July Prom 15: Bavarian Radio Symphony Orchestra I — Beethoven & Shostakovich
31 July Prom 17: Bavarian Radio Symphony Orchestra II — Sibelius, Prokofiev & Strauss
2 August Prom 19: Strauss, Schumann & MacMillan with Alexander Melnikov, piano
4 August Prom 21: Olivier Latry — Khachaturian, Bach, Beethoven and others
4 August Prom 22: Rachmaninov & Shostakovich
5 August Prom 23: Swan Lake with Alexander Gavrylyuk, piano
6 August Prom 24: Relaxed Prom with Alexander Gavrylyuk, piano
6 August Prom 25: Tchaikovsky, Sibelius & Weinberg
8 August Prom 28: Rachmaninov, Borodin & Huw Watkins with Natalya Romaniw, soprano
11 August Prom 33: Mahler, Schubert & Glanert, with Semyon Bychkov, conductor
12 August Prom 34: West Eastern Divan Orchestra — Schubert, Tchaikovsky, Lutosławski
15 August Prom 39: Elgar, Mendelssohn & Mussorgsky
17 August Prom 41: Rimsky Korsakov, Rachmaninov & Glazunov, with Alexander Ghindin, piano and Vladimir Jurowski, conductor
18 August Prom 42: Youthful Beginnings — Beethoven, Clara Schumann, Gubaidulina, Shostakovich
24 August Prom 48: Rachmaninov & Prokofiev
27 August Prom 51: The Magic Flute, with Sofia Fomina, soprano
28 August Prom 52: Mozart, Tchaikovsky, Stravinsky & Ryan Wigglesworth
1 September Prom 57: Mozart, Rachmaninov & Qigang Chen
1 September Prom 58: Tchaikovsky, Janácek, Szymanowski & Smith with Ilan Volkov, conductor
5 September Prom 63: Yuja Wang plays Rachmaninov
8 September Prom 67: Sakari Oramo conducts Sibelius including Mussorgsky's A Night on the Bare Mountain
10 September Prom 69: Smetana, Shostakovich & Tchaikovsky with Elena Stikhina, soprano and Semyon Bychkov, conductor
14 September Proms Ιn The Park 2019, Hyde Park
×
SUBSCRIBE
Receive our digest once a week with quality Russian events and articles
SUBSCRIBE
Receive our digest once a week with quality Russian events and articles