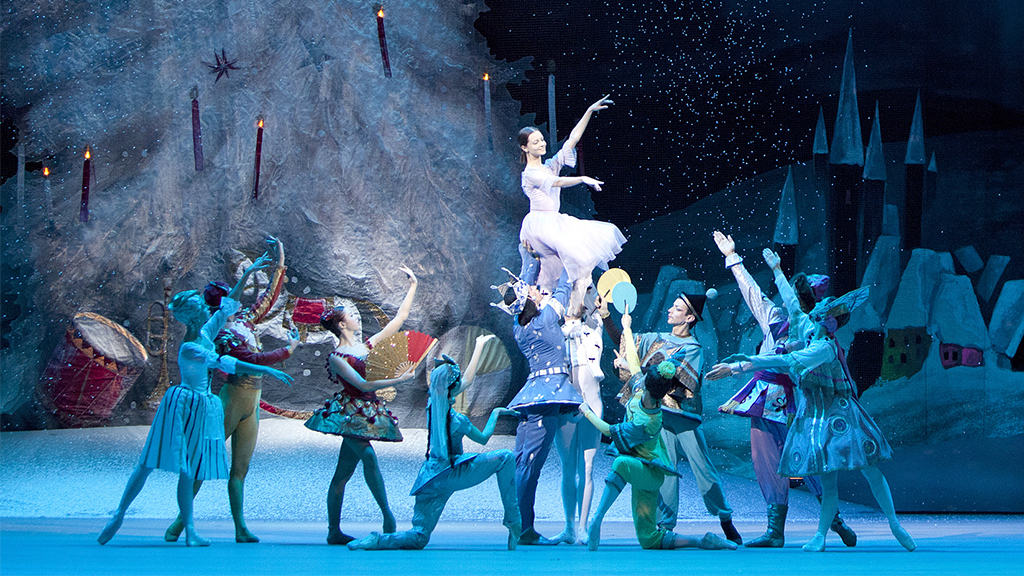 Bolshoi Ballet in London's cinemas
The pandemic caused major disruption to this year's theatre season, so, unfortunately, it is unlikely that foreign tropes will be visiting London any time soon. Bolshoi Theatre, which is loved by many, will not be able to indulge the British capital with live performances, but this does not mean that this year there will be no chance to enjoy their wonderful ballet. On October 11, the theatre opens its eleventh London cinema season, which will consist of three ballet screenings across the capital's film theatres.
The cinema season begins on October 11 with a ballet based on one of Shakespeare's most famous tragedies "Romeo and Juliet", which, as we all know, tells the story of two young people who fall in love with each other, despite the enmity between their families. The fact that the Bolshoi Theatre decided to start with this particular ballet is very symbolic, since Shakespeare is the pride of Great Britain. Russian ballet intertwined with English drama will give Londoners a chance to escape from the despair of the pandemic and to immerse themselves into the world of beauty and art. The roles of young lovers are performed by the Bolshoi's premieres Vladislav Lantratov and Ekaterina Krysanova, who masterfully dance to the magnificent music of Sergei Prokofiev.
In November, the cinema season continues with a ballet based on the novel by Alexandre Dumas Jr. "The Lady of the Camellias", staged to the music of Frederic Chopin. On November 1, Londoners will be able to see the Bolshoi Theatre star Svetlana Zakharova, albeit only on cinema screens. Zakharova is known all over the world and is considered one of the best ballerinas of our time. The 2020 cinema season ends on December 20 with Pyotr Tchaikovsky's "The Nutcracker", which is quite synonymous with Christmas. A screening of Bolshoi's "The Nutcracker" is a wonderful opportunity to feel the Christmas spirit only a few days before the holiday.
Bolshoi Ballet will return to London's cinemas in 2021. More information will become available towards the end of the year.
Cover photo: The Nutcracker (Damir Yusupov/Bolshoi Theatre)
---
Read more:
One documentary to save Moscow's architectural monuments
×
SUBSCRIBE
Receive our digest once a week with quality Russian events and articles
SUBSCRIBE
Receive our digest once a week with quality Russian events and articles