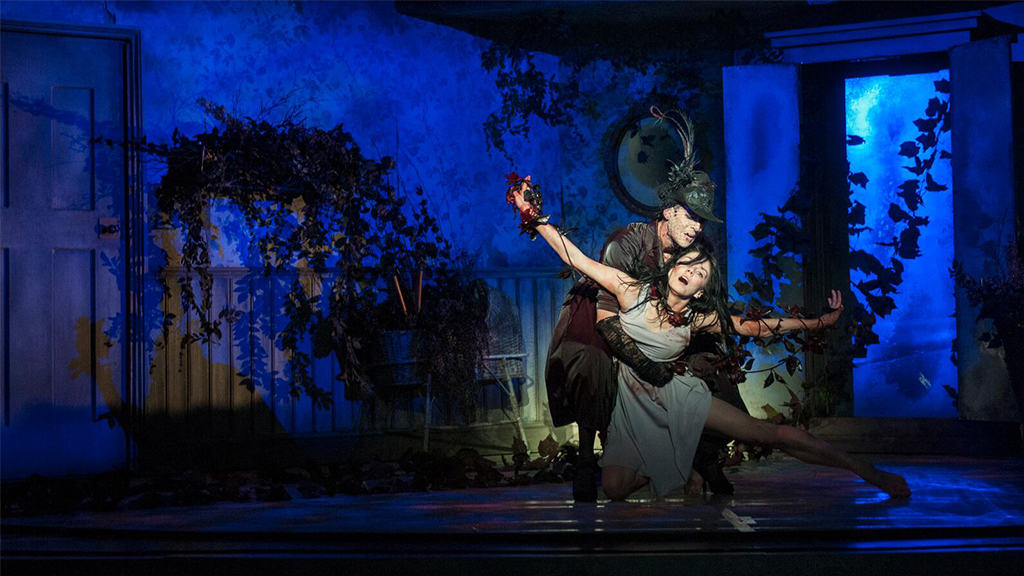 The Royal Ballet's Natalia Osipova in a short film by Emmanuel Cuesta
14 October, 2020
A contemporary ballet "The Mother" by a British choreographer Arthur Pita featuring the Royal Ballet's prima Natalia Osipova and Jonathan Goddard premiered last year in Edinburgh and London. Now it is available as a black and white short film by a French-Colombian director Emmanuel Cuesta, who brought Pita's avant-garde choreography to the screen.
Arthur Pita's critically acclaimed ballet "The Mother" is based on Hans Christian Andersen's fairytale "The Story of a Mother", which narrates one mother's fight for the life of her child. Emmanuel Cuesta produced a black and white short film, which features excerpts from the ballet and allows the viewers to get closer to the dancers and fully experience Pita's enchanting choreography. The eerie atmosphere and the bewitching cinematography only highlight Arthur Pita's signature style, which has been compared by critics to the work of David Lynch.
Natalia Osipova is the principal ballerina with the Royal Ballet in London and the Perm Tchaikovsky Opera and Ballet Theatre, she is also a guest dancer at the American Ballet Theatre as well as a former principal with the Bolshoi Ballet and Mikhailovsky Theatre. She is a world-famous classical ballet dancer, and performing in Arthur Pita's production was a successful experiment with contemporary choreography and physical theatre.
"This show will always be very special to me; it was thrilling to create this film with Manu, which fully conveyed the essence of 'The Mother'," – Natalia Osipova.
Emmanuel Cuesta is known for his artistic approach to documentary filmmaking. He travelled across Africa, Amazonia and the Middle East, where he made films on such subjects as shamanism and voodoo, among others. His signature style was instrumental in transferring the mysterious atmosphere of "The Mother" to the screen.
Cover photo: Natalia Osipova and Jonathan Goddard in "The Mother" on the stage of Southbank Centre (Southbank Centre)
---
Read more:
A huge Birkin bag and a giant plait
Bolshoi Ballet in London's cinemas
×
SUBSCRIBE
Receive our digest once a week with quality Russian events and articles
SUBSCRIBE
Receive our digest once a week with quality Russian events and articles